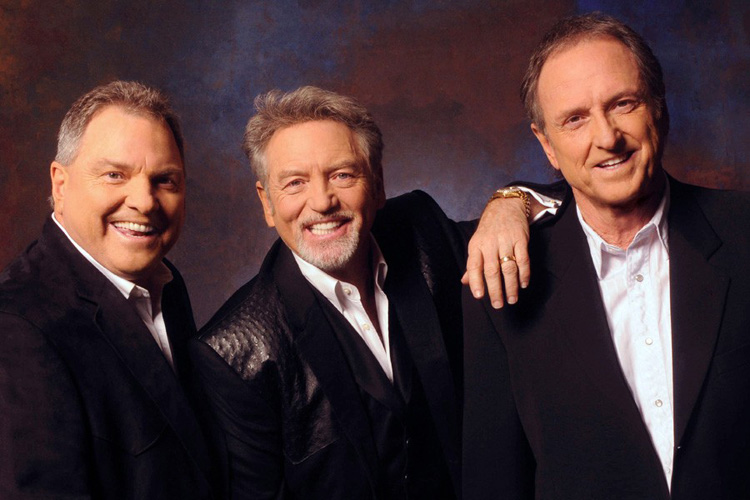 Marvelous music with a beguiling touch o' Erin: The Indian River Symphonic Association's 2019 Festival of Orchestras brings the audience-pleasing Brevard Symphony Orchestra to the Community Church this Sunday, March 17. Ever-exuberant Maestro Christopher Confessore shares what's in store in this St. Patrick's Day concert. Have your hankies out, especially if you have even a drop of Irish blood: The concert opens with Percy Grainger's "Irish Tune from County Derry," that Confessore calls "a lush setting for strings and horns" – aka "Danny Boy." You'll be among the first to enjoy the regional premiere of the Romantic-era "Gaelic Symphony" by Amy Beach, whom Confessore describes as "a gifted composer whose music we should all know." Beach's work was composed during the same musically creative time as Dvorak's incomparable "New World Symphony," and "shares the same style and spirit," notes Confessore. Speaking of Dvorak, the Saturday concert will include that composer's "Violin Concerto," which the maestro says is both delightful an "unjustly neglected." Violin soloist will be Andrew Sords, new to the BSO and a great champion of this Dvorak work. Time: 7:30 p.m. Call for ticket information: 321-242-2219.
Did you ever wonder what the heck the lyrics to "MacArthur Park" are about? Next Thursday, March 21, you might find out who actually did leave that cake out in the rain. And whatever happened to the recipe? Internationally acclaimed songwriter, composer and singer Jimmy Webb brings his show, "An Evening with Jimmy Webb," to the Emerson Center stage and, according to the show promo, it's going to be lots more than an exciting concert of the music that made Webb a platinum hit winner: "The Worst That Could Happen," "Up, Up and Away," "By the Time I Get to Phoenix," "Wichita Lineman," "Galveston," "All I Know" and, of course, the iconic and puzzling "MacArthur Park." Many of these beloved, evergreen hits have been recorded or performed by a seriously impressive range of music superstars, including Sinatra, Streisand, Glen Campbell, Art Garfunkel, Linda Ronstadt, Michael Feinstein, Isaac Hayes, Judy Collins. But wait. There's more. Seems Webb isn't only a songwriter, he's an author as well. And the day before the concert, Wednesday, March 20, at 4 p.m., he's making a special appearance at the Vero Beach Book Center to talk about his 2017 memoir, entitled … wait for it … "The Cake and The Rain." The Book Center calls it "a surprising and unusual book," praising Webb's talent "as a writer and storyteller." Concert showtime: 7 p.m. Tickets: $35 to $75. www.MusicWorksConcert.com or 800-595-4849.
A stunning joining of ballet and guerrilla street art March 15-17: Imagine a ballet's choreography influenced by murals, street art and graffiti. Or head south to West Palm this weekend to see for yourself Miami City Ballet's breathtaking "Heatscape," at the Kravis. Taking inspiration from Wynwood, the former warehouse district which has become the arts hub of South Florida, explains the Kravis promo, Tony Award-winning choreographer Justin Peck and celebrated visual artist Shepard Fairey have beautifully merged these two divergent art forms in a stunning collaboration created for Miami City Ballet. There will be a live orchestra. Curtain: Friday, 8 p.m.; Saturday, 2 p.m. and 8 p.m.; Sunday 1 p.m. Tickets: start at $29. 561-832-7469.