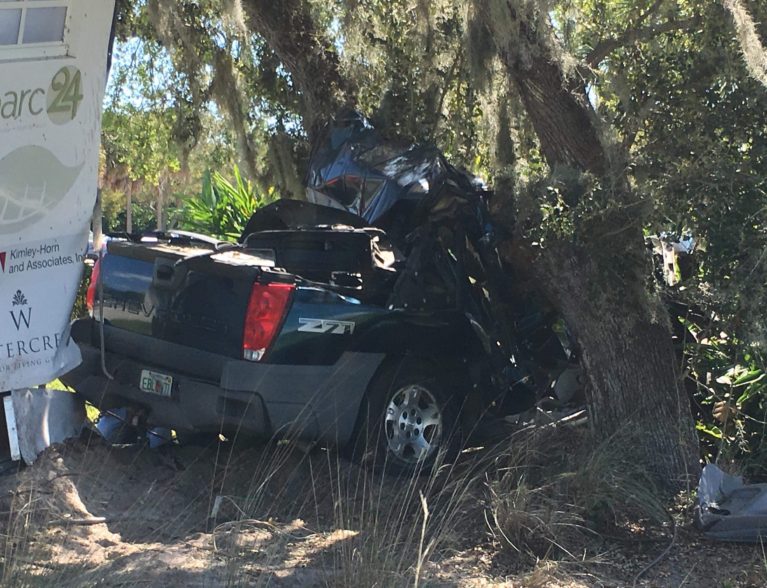 VERO BEACH — Police identified a man killed in a crash last week where his truck struck a tree, leaving him trapped inside the vehicle.
The man was identified as Kenneth Ritchey, 26, of Sebastian, Vero Beach police spokesman Officer Brad Kmetz said. Ritchey was taken by ambulance to the Cleveland Clinic Indian River Hospital, where doctors pronounced him dead.
Police continue to investigate what caused the single-vehicle wreck at 10:32 a.m. Friday in the 2400 block of Indian River Boulevard. Kmetz said Ritchey's truck left the roadway at a high rate of speed before striking a power pole, sign and a tree.
The force of the crash left the vehicle completely mangled, except for its rear. Indian River County Fire Rescue crews had to use equipment to cut the truck open to free Ritchey, Battalion Chief Kyle Kofke said.