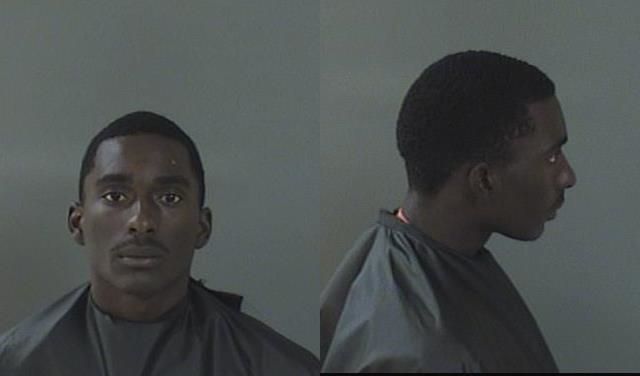 INDIAN RIVER COUNTY — An 18-year-old was arrested after deputies netted small amounts of cocaine, methamphetamine and opioids during a traffic stop, authorities said.
Deputies arrested Detravious Gordon, of the 4600 block of 33rd Avenue, on a variety of charges including possession of cocaine, possession of meth, possession of oxycodone and tamper with or destroy evidence. Gordon was released Saturday from the Indian River County Jail on $18,000 bond.
Indian River County deputies spotted a vehicle speeding Friday near the 7100 block of 58th Avenue. Deputies clocked the vehicle going 62 mph in a 45 mph zone, reports show.
Deputies followed the vehicle and observed two bags being tossed from the passenger's side. Deputies pulled the vehicle over and spoke with the passenger, later identified as Gordon.
Gordon told deputies the driver threw the bags of drugs out of the window, which the driver denied. Deputies doubted Gordon's story and requested a K-9 dog to search the area near the vehicle.
The dog found both bags, which contained cocaine, meth, 10 hydrocodone hydrochloride pills, four oxycodone hydrochloride pills, marijuana and cannabis wax, reports show.
Deputies then issued the driver a citation for speeding and took Gordon into custody, reports show.
Friday, Gordon was taken to the county jail. Gordon has an arraignment at 8:45 a.m. April 12, court records show.