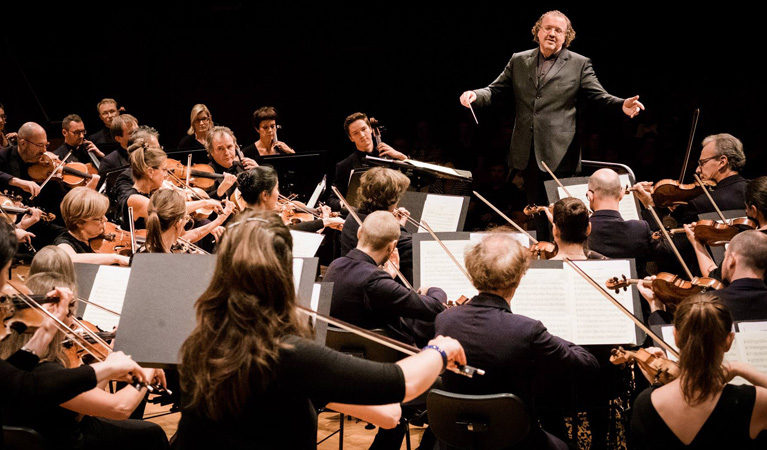 This coming Tuesday, March 12, is bursting at the seams with terrific entertainment choices.
Complete this phrase: "The rain in Spain ……." Yes! Lerner and Lowe's wondrous 1956 musical "My Fair Lady," a triumph New York Herald Tribune critic Walter Kerr called "wise, witty and winning, in short, a miraculous musical," opens at Riverside Theatre this coming Tuesday, March 12. Based on George Bernard Shaw's play "Pygmalion," the plot of the show frequently called "the perfect musical" centers on Cockney flower girl Eliza Doolittle, who agrees to take speech lessons from a set-in-his-ways phoneticist, Professor Henry Higgins. Higgins, appalled by Eliza's way with the King's English, bets a friend he can teach her to speak so beautifully that she will be able to pass as a "Lady." The clever dialogue and unforgettable songs – "I Could Have Danced All Night," "On the Street Where You Live," "The Rain in Spain" and "I've Grown Accustomed to Her Face" – are just as fresh and enchanting as they were when they first delighted audiences over half a century ago. "My Fair Lady" runs through March 31. Tickets are going very fast. Curtain: 7:30 p.m. and 2 p.m. Tickets: start at $70. 772-231-6990 or www.riversidetheatre.com.
A racy romp through ancient Rome: Stephen Sondheim's multiple Tony-winning Broadway musical smash, "A Funny Thing Happened on the Way to the Forum," will fill the Vero Beach Theatre Guild stage with singers, dancers, comedians, lovers, schemers, courtesans – all far more "appealing than appalling" – this coming Tuesday, March 12, through the 31st. This bawdy, farcical, toga-clad pastiche premiered on Broadway in 1962 (with the incomparable Zero Mostel in the lead as Pseudolus) and ran for 964 laugh-saturated performances. Wikipedia sums up the story. In an ancient Roman neighborhood are three adjacent houses. In the middle house lives Senex, his wife Domina, son Hero and their slaves, including head slave Hysterium and the main character Pseudolus, who is determined to gain his freedom by any means necessary, and attempts to do so by helping his lovesick young master, Hero, win the love of his major crush, the gorgeous girl next door, Philia. Next door happens to be the home of Marcus Lycus, who is "a buyer and seller of beautiful women," and Philia happens to be a courtesan, but also a virgin. (Go figure.) The third house belongs to the ancient Erronius, who is away, searching for his long-lost children, who were stolen in infancy by pirates. Curtain: Tuesdays through Fridays, at 7:30 p.m.; Saturdays and Sundays, at 2 p.m. Tickets: $30; student discounts. VeroBeachTheatreGuild.com or 772 582-8300.
Get your Irish revved up just in time for St. Paddy's Day with an exuberant troupe of young singers and dancers from the Emerald Isle, this coming Tuesday, March 12, when the Young Irelanders bring their "Wild Atlantic Way Tour" to the VBHS Performing Arts Center. It's a Saint Patrick's Day celebration you won't want to miss. This unique troupe, all in their 20s and 30s, says the show promo, has been recognized by the Irish Culture Academy "as some of its finest exponents of Irish traditional music," and will bring to the PAC stage a "unique and multi-faceted sound," a melding of traditional Irish, Celtic, folk, world, jazz, country and popular music. Wear something green and get ready for great vocals, energetic Irish folk dancing, and flute, banjo, accordion, guitar and fiddle with an irrepressible Irish twist. Showtime: 7 p.m. Tickets: $39. indianriverschools.tix.com or 772-564-5537.
Or. For the first time in Vero Beach, the internationally renowned Brussels Philharmonic Orchestra, heralded throughout Europe, will perform in concert at Community Church this coming Tuesday, March 12, at 7:30 p.m. Founded in 1935, the Brussels Philharmonic has played worldwide, including regular performances in the great capitals of Europe (Paris, London, Berlin, Vienna, Salzburg), as well as in Japan, during its 2016-2017 world tour. The orchestra's Tuesday performance will be under the baton of its music director and famed French conductor Stéphane Denève, who's also music director of the St. Louis Symphony and principal guest conductor of the Philadelphia Orchestra. The maestro's current mission for the orchestra, according to its website, is to design programs combining 21st century music with the great classics, "thereby opening up a dialogue between the repertoire of the past and that of the future." Tuesday's program will feature music of Denève's native France, including such masterpieces as Ravel's lush tribute to the waltz; "La Valse," Roussel's sumptuous ballet suite, "Bacchus et Ariane Suite No. 2"; and the colorful "The Sorcerer's Apprentice" by Dukas, which, says the concert promo, "inspired, and became the score for Disney's animated film 'Fantasia,'" starring Mickey Mouse as the apprentice. Time: 7:30 p.m. Tickets: $90. 772-778-1070 or www.irsymphonic.org.
Spend "One Night in Memphis" this coming Friday. Some music just never, ever goes out of style. For example, that of the "Million Dollar Quartet," the cognomen given to legendary artists Carl Perkins, Johnny Cash, Jerry Lee Lewis and Elvis Presley in the Broadway smash of the same name. On March 15, at the Emerson Center, a tribute to that stellar foursome of Sun Records recording artists, "One Night in Memphis," will take the stage, starring former cast members of the Broadway show. The "One Night in Memphis" website promises "over 90 minutes of authentic rockabilly, country, gospel and 1950s rock and roll." Need we say more. Tickets to these Live! From Vero Beach shows tend to go fast. Time: 7 p.m. Tickets: $35-$75. Call 800-595-4849 or www.MusicWorkConcerts.com.