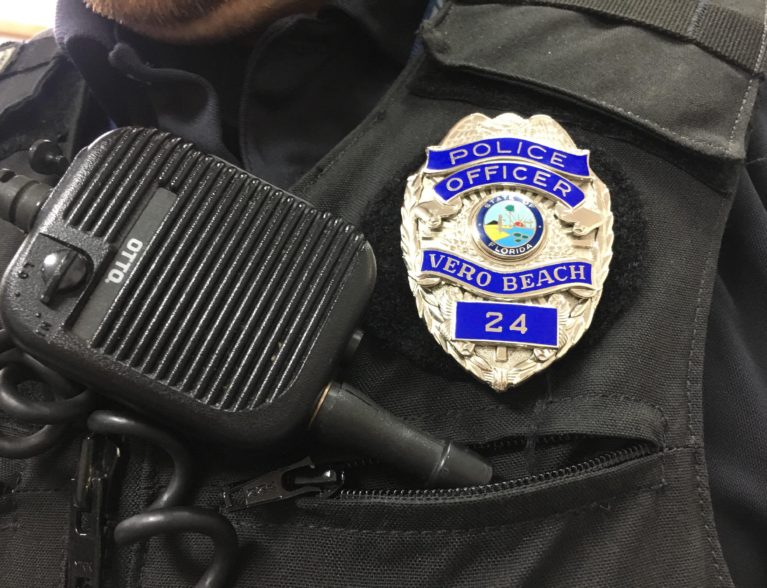 INDIAN RIVER COUNTY — A 48-year-old Treasure Cove resident is facing four felony charges – including possession of three controlled substances and carrying an unlicensed concealed firearm – after Vero Beach Police found her passed out in a vehicle in the parking lot of the Publix supermarket on Miracle Mile.
Creon Nicole Ackom, 1495 Treasure Cove Lane, was arrested Feb. 24. She was released after posting a $16,000 bond. Her arraignment is scheduled for April 12 before Circuit Court Judge Daniel Vaughn.
She is being charged with possession of cocaine, oxycodone and THC, in addition to the firearm charge.
According to an arrest affidavit, police found Ackom sleeping behind the wheel of a black Range Rover at 9:16 a.m., Feb. 24.
After being roused from her slumber, Ackom told police that she was "OK" and just sleeping, according to the affidavit. An officer observed a prescription bottle tucked in Creon's bra strap in plain view. Creon, allowed the officer to inspect the bottle, which had no identification written on it. According to an affidavit, a white powdery substance was found inside the bottle that was field tested and found to be cocaine.
During an inventory of the vehicle, police located a clear baggie of six Oxycodone 10Mg pills inside Creon's purse in a prescription bottle with other medication. Another clear baggie found in the vehicle contained four Gummy bears that tested positive for marijuana THC.
"A Beretta handgun was located inside a black purse on the passenger-side seat," according to the arrest affidavit.
After further questioning, Ackom told police that she had been "partying" the previous Friday night, Feb. 22, with an unknown female and received the drugs from her.