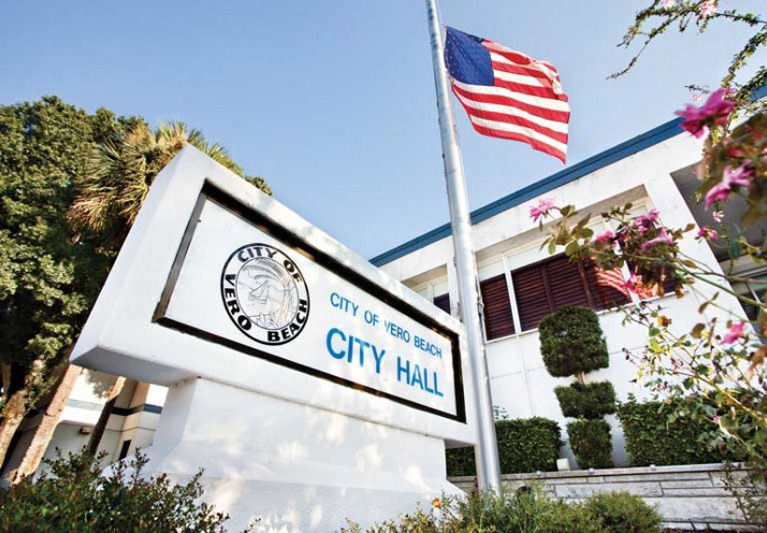 VERO BEACH — Results are in from Tuesday's Vero Beach City Council special election and the winners are incumbents Tony Young and Laura Moss, plus Vero native and political newcomer Robbie Brackett.
A total of 2,760 people voted in this February contest, nearly 23 percent of the city's registered voters. Young was the top vote-getter with 1,799 votes, followed by Bracket with 1,488 and in third place Moss with 1,483 votes.
Brackett fills the open seat vacated by Vice-Mayor Lange Sykes, who opted not to seek re-election after serving one term. The other three people who did not succeed in winning one of the three seats were Linda Hillman with 1,266 votes, Bob McCabe with 707 votes and Brian Heady with 302 votes.
The polls for the special election opened at five different city precincts from 7 a.m. to 7 p.m. Tuesday. This oddball February election was the result of a settlement in an an elections dispute in circuit court filed by Hillman, who claimed she was unfairly disqualified as a candidate for the Nov. 6, 2018 election.
Hillman's paperwork on file with the Vero City Clerk was missing a name and signature on one page. Hillman claimed city officials should have notified her of the issue, but the case was settled before the matter could go to trial.
The election results from November were scrapped and Tuesday's re-do was scheduled, placing both Hillman and Heady — who had also been disqualified for a missing signature — back on the ballot.
The three elected members will be sworn in and join Mayor Harry Howle and Councilman Val Zudans at 10 a.m. Monday, when the five will nominate and elect a mayor to run the meetings until after the November election.
Two main issues facing the council are solving the Ocean Drive parking problems and figuring out what to do down the road with the riverfront parcels of land that now house the power plant and the sewer plant. On a bright note, the council elected on Tuesday will preside over Vero's Centennial birthday celebration, with events going on throughout 2019.
Reporter Nick Samuel contributed to this story.