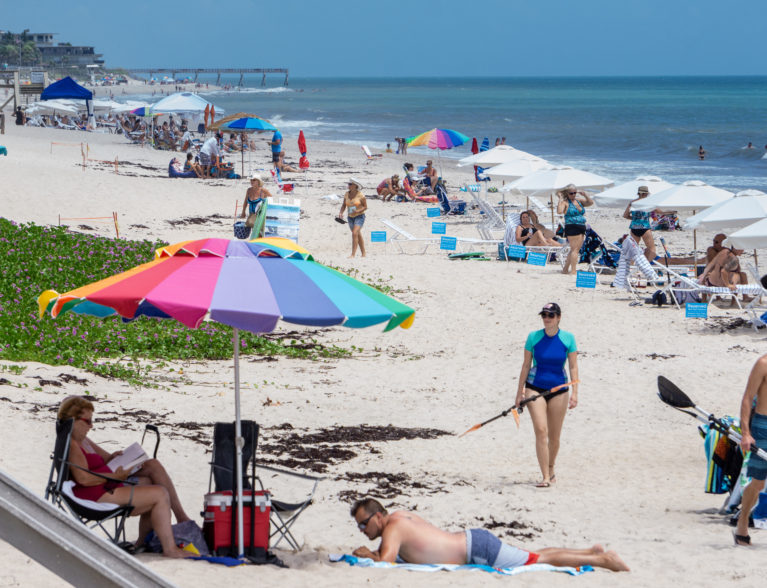 VERO BEACH — The winter season in Florida this year seems to be getting warmer and warmer.
On Monday, Vero Beach had a temperature of 89 degrees, the warmest weather the city has seen for the month of February since 2012, according to weather meteorologists. Vero Beach also beat its daily record of 88 degrees, last set on this same day in 2008.
February 18, 2019 is one for the record books!

Melbourne, Ft Pierce & Vero Beach all reached 89 today, which sets the record high temperature for this date at these sites.

Vero Beach also ties the all time high record for the month of February! pic.twitter.com/ng62v5cGdY

— NWS Melbourne (@NWSMelbourne) February 18, 2019
Other cities on Monday including Melbourne and Fort Pierce also had temperatures of 89 degrees, beating their previous daily records set in 2008, forecasters said.
The warm weather will continue during the remaining weekdays, according to the National Weather Service in Melbourne. Tuesday through Friday will have high temperatures in the low 80s and low temperatures in the high 60s.
A 20 to 40 percent chance of showers is expected for the rest of the week.