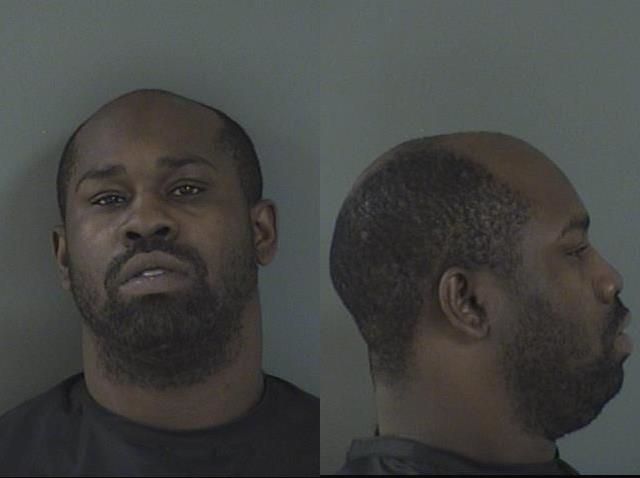 GIFFORD — A 32-year-old man faces an attempted murder charge in connection with an October shooting near two vehicles, which caused a passenger in one of the automobiles to be struck in the head, deputies said.
Detectives said Markeria Hillsman was aiming for another man who pulled a gun on him earlier, reports show. Deputies found the 9 mm Smith and Wesson pistol used in the shooting dumped behind an abandoned home in the 4600 block of 32nd Avenue.
Indian River County deputies arrested Hillsman, of the 4200 block of 38th Drive, on Sunday. He was booked on charges of attempted second-degree murder, possession of a firearm by a convicted felon and two counts of shooting or throwing a deadly missile.
Hillsman was held Monday at the Indian River County Jail on $800,000 bond. The man has a previous criminal record, including 32 felony arrests and eight felony convictions, reports show.
In the latest incident, deputies were called to reports of a man shot once about 3:30 p.m. Oct. 6 in the 4500 block of 33rd Avenue. Another person drove the victim, who was 19 years old, to the Indian River Medical Center.
The 19-year-old suffered non life-threatening injuries and was released later on the same day, deputies said.
Deputies canvassed the area and found a 9 mm casing nearby. Detectives learned the gunfire from the suspect, later identified as Hillsman, struck two vehicles, including a white Honda where the victim was seated in the back, reports show.
A witness who knows Hillsman said she saw Hillsman shoot toward her vehicle, reports show. A confidential informant told deputies that Hillsman wanted to shoot a man who was standing next to one of the vehicles.
The Honda driver said he saw the victim's face bleeding and the window cracked, authorities report. Four other people who were also in the Honda were not hurt.
Deputies on Sunday arrested Hillsman on a warrant. Hillsman has an arraignment at 8:45 a.m. April 12, court records show.