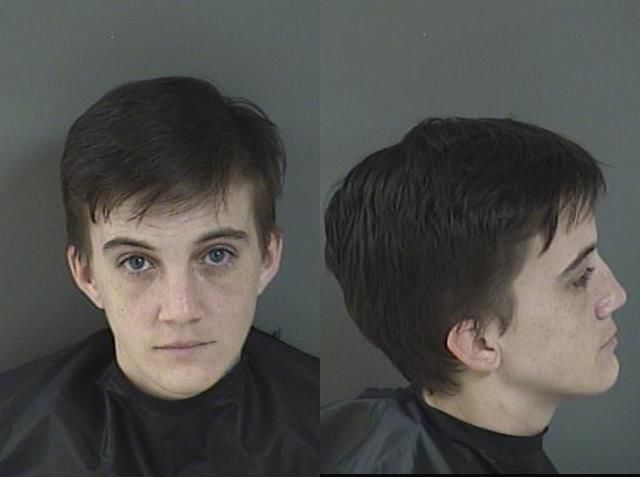 VERO BEACH — A 28-year-old woman faces additional charges in a Halloween traffic crash that severed her friend's right hand, police said.
The woman – identified as Katelynn Wall, told emergency responders after the incident last October, "I'm drunk and I just killed someone," reports show. Doctors ended up removing the rest of the friend's arm up to the elbow.
On Tuesday, Vero Beach police arrested Wall, of the 700 block of 24th Place Southwest, on charges of driving under the influence with serious bodily harm and DUI with personal injury. Wall was released Tuesday from the Indian River County Jail on $10,000 bond.
Wall was originally charged with DUI with serious bodily harm in January, records show.
Police responded to the crash about 3:30 p.m. Oct. 31 in the 1800 block of 6th Avenue. Police learned that a Jeep Cherokee was traveling northbound on 6th Avenue when it drove into the left lane to pass up another vehicle.
The Cherokee then crashed head-on into a southbound Volkswagen Jetta traveling in the same lane, police said.
Wall – who was the driver of the Cherokee – was thrown from the vehicle in the wreck, police said. The passenger – another woman – suffered the serious hand injury.
The two women, along with the driver of the Volkswagen, were taken to a trauma center in Fort Pierce with serious injuries, police said.
Emergency responders spoke to Wall, who said she had a few drinks earlier that day. Police obtained Wall's medical records, which showed she had a blood alcohol level between .123 and .139, which is over the legal 0.08 limit, reports show.
Wall was arrested and taken to the county jail. Wall has an arraignment at 8:45 a.m. March 15, court records show.