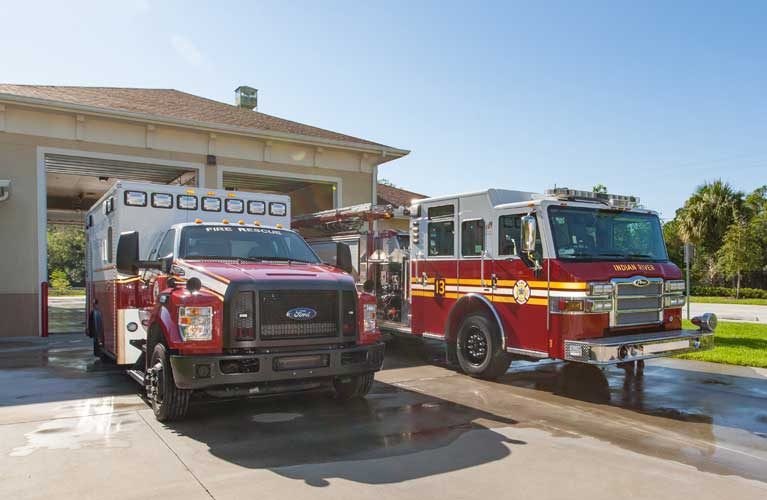 SEBASTIAN — An officer and a resident were hospitalized for smoke inhalation after the officer helped pull the man from a burning trailer home filled with smoke, Sebastian police and fire rescue crews said.
The blaze ignited about 3 a.m. Saturday in the kitchen at the residence in the 300 block of Valencia Street, Indian River County Fire Rescue Battalion Chief Kyle Kofke said. Upon arrival, police Sgt. Steve Marcinik saw heavy smoke coming from the back of the home, police Lieutenant Tim Wood said.
A neighbor told Marcinik that resident Rodney Dyke was still inside.
When Marcinik went inside the home, he could hear Dyke yelling from the back bedroom. The heavy smoke led Marcinik to leave the home to get some air before going back inside, police said.
Marcinik pulled Dyke from the bedroom. Dyke was disorientated and confused, police said.
Officers Ritchie Revis and Tom Quinn helped Marcinik pull Dyke out of the home. Fire rescue crews responded to the scene and put out the blaze, police said.
Marcinik was taken to the Sebastian River Medical Center to be treated for smoke inhalation. Dyke, who suffered excessive smoke inhalation, was taken to a hospital in Orlando, police said.
Marcinik was released from the hospital later on Saturday. Details on Dyke's condition were not immediately available.
No further details on the house fire were immediately available.