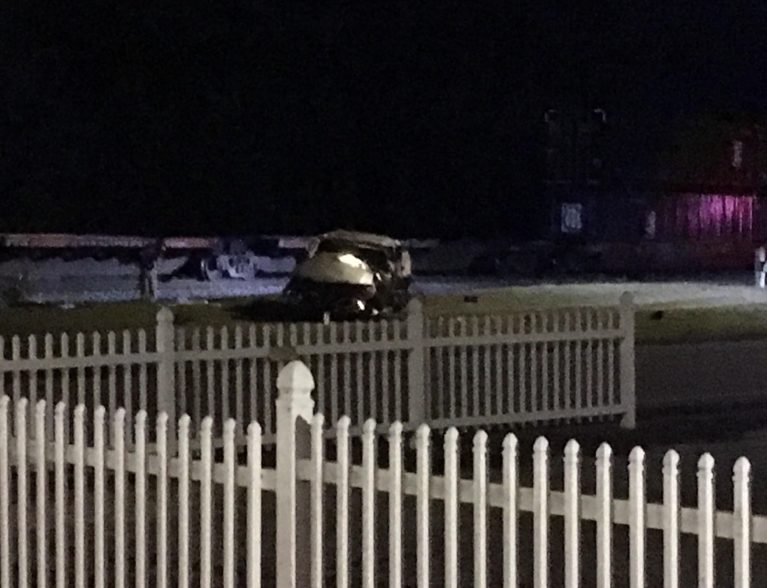 SEBASTIAN — A 47-year-old truck driver who was seriously hurt after his vehicle struck a freight train late Friday was identified as Edward Charles Krok, police said.
Krok, of Sebastian, was flown to Holmes Regional Medical Center in Melbourne after the incident. Krok remained in serious condition Monday, police said.
The collision happened about 10 p.m. Friday at Main Street and Louisiana Avenue. The crash closed Main Street and east and westbound County Road 512 for several hours.
Indian River County Fire Rescue initially said the train hit the truck. But, Sebastian police on Monday confirmed the Ford F-150 – traveling east on Main Street – crashed through one of the railroad crossing arms.
The pickup then struck the southbound train a few railroad cars down from its front, police Lieutenant Timothy Wood said.
Krok was the only person inside the vehicle, police said. Details on how fast the train was traveling were not immediately available.