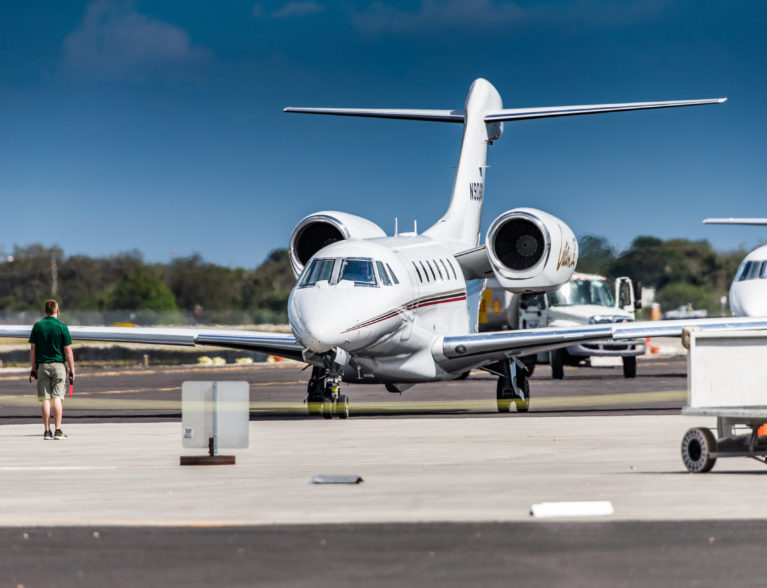 VERO BEACH — A full scale disaster exercise – which will include local law enforcement agencies and others – will be held next week to enhance multi-agency preparedness and planning, according to officials.
"We're not sitting around waiting for an accident to happen," Vero Beach Regional Airport Director Eric Menger said. "It will be very much as if we had an accident. We want to make things as real as possible."
The exercise will be held from 8:50 a.m. to 10:30 a.m. Tuesday at the airport, 3400 Cherokee Drive, Vero Beach. First responders and airport workers will sharpen up their skills at the terminal adjacent to C.J. Cannon's Restaurant.
The Indian River County Emergency Services Department – including the fire rescue division – will participate in the training. Other agencies that will also be in attendance are the Indian River County Sheriffs Office, Vero Beach Police Department, Federal Aviation Administration air traffic controllers and Department of Homeland Security transportation security administrators, Menger said.
Menger said drama students from local high schools will act out various levels for injuries they would sustain in a possible aircraft accident. Airport and county officials will inspect how the emergency responders react.
"We train all the time," Menger said.
In May 2018, a loss of power to a plane engine almost caused a disaster just east of the airport. The Piper PA-28 plane – occupied by a student and instructor of Paris Air Inc. – failed to make it to the runway and instead made a soft landing on railroad tracks in the area of 26th Street and U.S. 1.
No injuries were reported from the incident.
"It could've landed on U.S. 1, it could've hit a tree, it could've struck a power line," said former Vero Beach police spokesperson Megan DeWitt.
If a serious disaster does happen in the future at the airport, help is not far away. Menger said a fire station is located on the edge of the airport field on 43rd Avenue, to make for a quick response time.
The airport is required to do a full-scale exercise training every three years and basic training every year. It is also required to meet safety regulations under the FAA, Menger said.