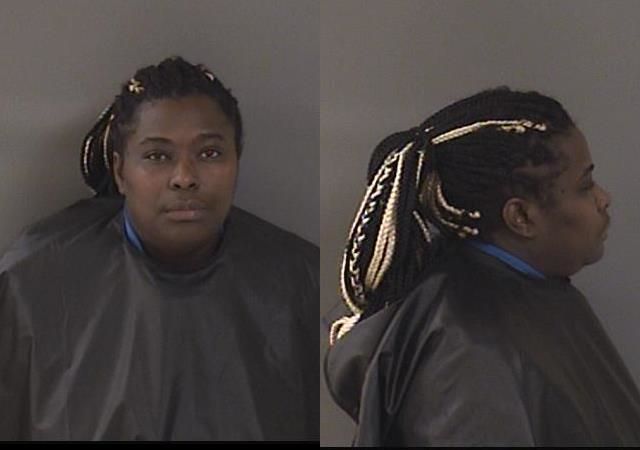 INDIAN RIVER COUNTY — A 37-year-old caregiver was arrested Thursday after deputies said she stole $35,000 in jewelry from a residence before pawning the items at pawn shops.
Melitta Lahazel Thornton told deputies she cared for one of the victims' parents and was often alone with them at their home, reports show. Thornton denied stealing and pawning the jewelry.
This is the second incident this week involving suspects stealing and pawning thousands in jewelry from county homes.
Deputies arrested Thornton, of the 4000 block of 41st Square, on charges of giving false information to a pawn broker and third-degree grand theft. Thornton was released Thursday from the Indian River County Jail on $20,000 bond.
Indian River County deputies began investigating the theft Jan. 1. The victims told deputies the jewelry and $700 in cash was stolen from their home in the 2500 block of Quay Dock Road.
One of the victims suspected Thornton – who worked for them from August 2018 to Jan 2019 – took the 31 items, authorities said.
Deputies searched a pawn database and discovered Thornton pawned dozens of items between September and December 2018, reports show. Some of the transactions happened at local pawn shops such as E-Z Money Pawn & Jewelry and Magic Money Pawn.
Deputies found several of the items – including two sets of 18 karat earrings and bracelets –  at the businesses, reports show. The victims went to the pawn shops and identified the stolen items to detectives.
Deputies arrested Thornton and took her to the county jail. Thornton has an arraignment at 8:45 a.m. March 15, court records show.