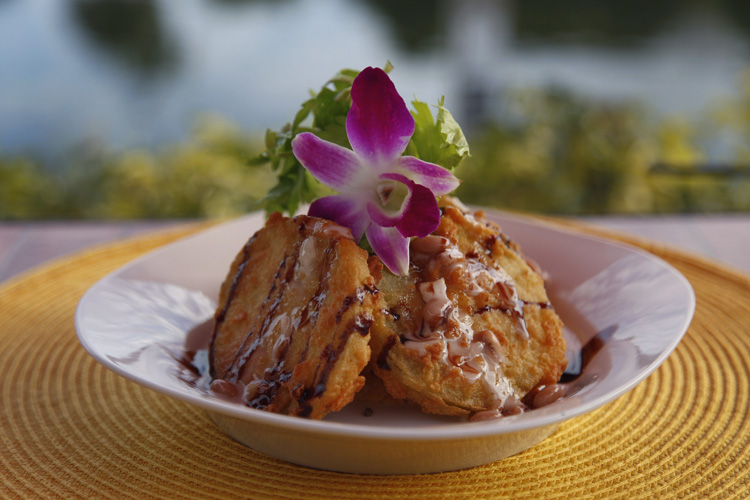 About this time of year, with Mardi Gras just around the corner, I begin getting the urge to visit New Orleans.
I enjoy the parades – dazzling spectacles that will start in the next few days and roll through Fat Tuesday – almost as much as I love New Orleans' Cajun and Creole cuisines.
Alas, I won't be getting to the Big Easy this year, but last week I did make it to Cajun Cove, a smart casual restaurant on Royal Palm Point featuring tasty renditions of the type of cuisine popular in the Crescent City.
This attractive eatery – with colorful New Orleans street scenes on the walls – has for four years been trying to build a Vero Beach following for good Cajun food.
For a long while, a big factor in its struggles was the restaurant's prices. But a couple of months ago, Cajun Cove "rebooted" and lowered many prices considerably.
On last week's visit, management insisted things were going well, but it continued to look to me like a restaurant in need of more diners.
With the lower prices, that's a bit hard to understand because the food – from the first bite of the warm broccoli and cheese corn bread to the last bite of the New Orleans bread pudding or fresh hot beignet they offer for dessert – has always been mighty good.
On this most recent visit, mindful of the large entrées you get at Cajun Cove, we decided to pass up the appetizers – which we have enjoyed on previous occasions. I started with a house salad, and my husband ordered a cup of the Cajun crab bisque ($4 up charge with dinner). This is the quintessential Louisiana bisque and was delicious.
If you have a hearty appetite, excellent appetizers that we have had here include the oysters Rockefeller and the lightly dusted fried Cajun calamari, served with a marinara dip.
For entrées on this most recent visit, I opted for French Quarter grouper (now $29) and my husband went for the bayou baby back ribs (1/2 rack 14; whole rack $22).
My grouper filet was perfectly prepared, sautéed in a light egg batter, and finished with a white wine lemon butter sauce. It was served with a nice selection of al dente vegetables. I also had a side of Cajun Cove's spicy, cheesy grits ($3), which made a wonderful accompaniment.
My husband's baby backs were prepared with a Cajun dry rub (they offer a jerk dry rub or a wet "Frankenstein" glaze as well) and were accompanied by red beans and rice. Superb.
Other dishes we have savored on previous visits include the shrimp and andouille sausage jambalaya – a perfectly prepared rendition of this New Orleans dish – and the chicken Louisiana, a lightly blackened chicken, blended with andouille sausage and tasso ham, and sautéed with fresh peppers and mushrooms in a slightly spicy cream sauce
With entrées now ranging from the teens to the high $20s, dinner for two with a couple of glasses of beer or wine is likely to run $60 to $80 before tax and tip.
So where are the diners? Cajun Cove has taken heed of complaints that prices were too high, and its dinner entrées are now an excellent value. It's great having the tastes of New Orleans in Vero. Don't wait until Fat Tuesday to give Cajun Cove a try.
I welcome your comments, and encourage you to send feedback to me at tina@verobeach32963.com.
This reviewer dines anonymously at restaurants at the expense of Vero Beach 32963.
Cajun Cove
Hours: Daily, 11 am to 10 pm
Beverages: Full Bar
Address: 89 Royal Palm Pointe
Phone: 772-617-6359