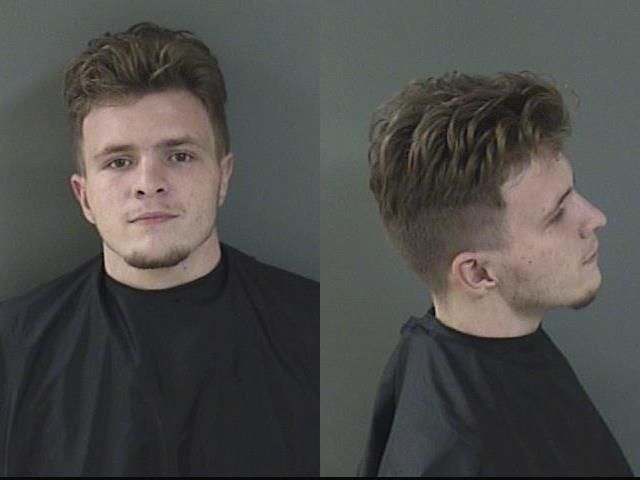 INDIAN RIVER COUNTY — A couple was arrested Tuesday after deputies said the boyfriend stole three rings worth $25,000 from a woman's home before pawning the items with his girlfriend.
Michael Anthony McKinney – who was the victim's neighbor and had once helped her move – initially told deputies the victim gave him the rings in exchange for sexual favors, reports show. McKinney later admitted to stealing the items.
Deputies arrested McKinney, 20, of the 6200 block of 5th Street, on charges of grand theft over $300, two counts of giving false information to a pawnbroker and two counts of dealing in stolen property. McKinney's 18-year-old girlfriend, Savanna Webb, who authorities said helped pawn the rings, was charged with giving false information to a pawnbroker and dealing in stolen property.
Indian River County deputies began investigating the case after responding to a Jan. 7 theft at the victim's home in the 500 block of 63rd Avenue. The 66-year-old victim told deputies she suspected her neighbor, McKinney, had stolen her three rings from a ceramic box in her bedroom, reports show.
The items were a moonstone ring, a gold ring and a gold band ring. The victim admitted to having sex twice with McKinney, but said it was consensual and that there was no money exchanged.
McKinney initially told deputies he gave the rings away to three juveniles he met through Snapchat, a mobile app.
Later, McKinney said he and Webb pawned the rings at three different pawn shops in Vero Beach and Fort Pierce, reports show.
Detectives learned the rings were pawned at E-Z Money Pawn & Jewelry and Treasure Coast Jewelers and Music, both Vero Beach locations, and A to Z Jewelry and Pawn in Fort Pierce.
Deputies arrested McKinney and Webb and took them to the county jail. Webb and McKinney both have arraignments at 8:45 a.m. March 15, court records show.