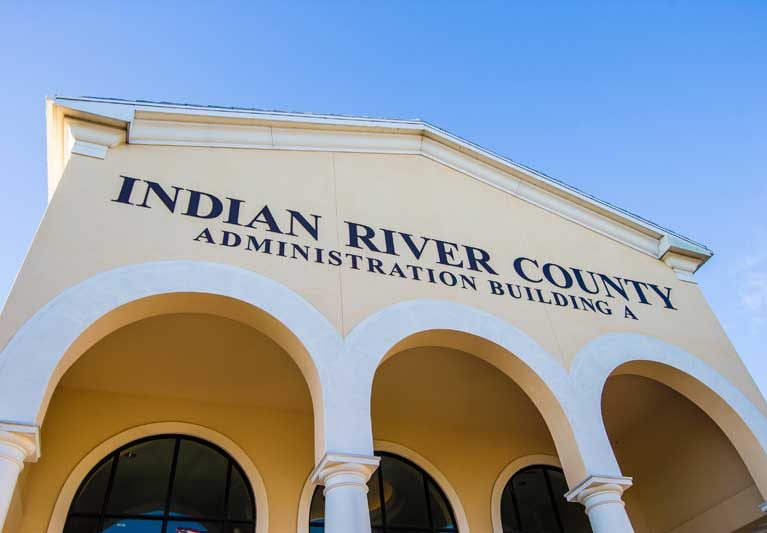 INDIAN RIVER COUNTY — The Indian River County Commission voted unanimously at the Tuesday meeting to allow county staff to negotiate with Indian River Eco-District to purchase landfill gas. It also passed another motion to issue two separate bids to deal with the collection and disposal of yard waste, as well as the grinding up of construction demolition material, especially concrete.
Indian River Eco-District was hoping for a larger public-private partnership deal. Owned by Franken Energy, which purchased the failed INEOS plant a year ago, it submitted an unsolicited "public private partnership proposal" in October 2018 that covered gas, yard waste and concrete.
The county staff, following state law, advertised it had received the proposal, giving other companies an opportunity to also submit proposals for public-private partnerships involving landfill-waste recycling. The state law asserts that combining private and public assets can sometimes provide cost effective and efficient solutions beneficial to the public.
Two other proposals were received by the Dec. 12, 2018, deadline. Synagro-WWT proposed a composting facility at the landfill, including biosolids. Since state legislation is pending on biosolids—human waste used to fertilize crops—and the county has a second six-month ban on applying biosolids, county staff recommended rejecting this proposal.
Gen-2, LLC, proposed recycling plastics to form diesel fuel, with three "units" on the landfill site. County staff said it wasn't prepared to consider that proposal at this time.
During the public hearing several local vendors encouraged the county commission to put the various recycling issues out to separate bids, giving smaller businesses a chance to compete.
The county commission agreed to enter into negotiation with Eco-District on the sale of landfill gas immediately "as a safety and health issue." Eco-District is also the only company that already has pipelines and infrastructure built to receive the county's landfill gas, which was used by INEOS, therefore it is unlikely a bid would elicit a higher purchase price for the gas.
County Administrator Jason Brown said he would present more information on the yard waste and construction and demolition waste bids at the Feb. 19 meeting.