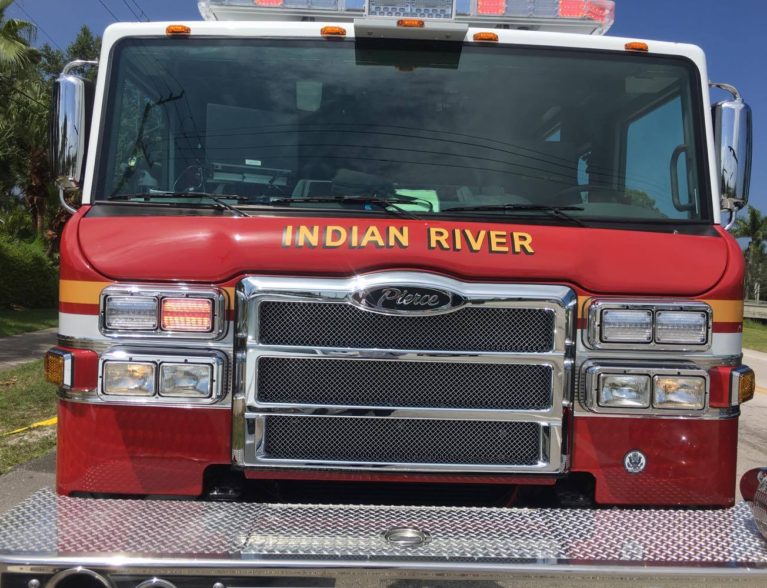 INDIAN RIVER COUNTY — A man suffered life-threatening injuries after his vehicle crashed into a water-filled canal late Wednesday, fire rescue officials said.
This is the second serious wreck involving a vehicle smashing into a canal to happen this week.
The latest single-vehicle collision happened about 8 p.m. Wednesday at 8th Street and 13th Avenue in south county, Indian River County Fire Rescue Battalion Chief Kyle Kofke said. The canal contained a couple feet of water.
The driver was taken by ambulance to Lawnwood Regional Medical Center & Heart Institute in Fort Pierce with life-threatening injuries, Kofke said. The roadway in the immediate area was closed for about 20 minutes while a tow truck pulled the vehicle from the canal.
An update on the driver's condition was not immediately available. The Indian River County Sheriff's Office is investigating the cause of the crash.