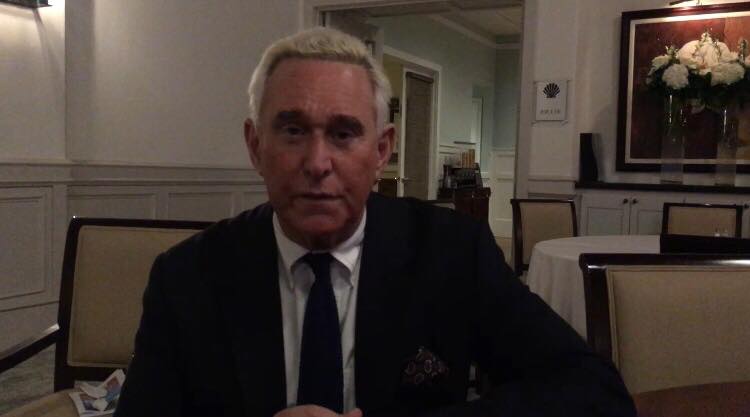 A former aide to President Donald Trump – who maintained his innocence earlier this month while speaking to a crowd in Vero Beach regarding his connection to an email hacking scheme – was indicted early Friday, reports show.
FBI agents raided Roger Stone's Fort Lauderdale home about 6 a.m. Friday and took him into custody, reports show. A judge released Stone on $250,000 bond.
The special counsel investigation, headed by former FBI director Robert Mueller, indicted Stone on seven counts, including obstruction of an official proceeding, making false statements and witness tampering, reports show.
Stone previously told Vero News that if indicted, he expected pressure to be put on him to testify against the president. The controversial figure said he would not do that.
"If they want to bring some bogus charge against me, I will fight it to the bitter end," Stone said. "I know what I have and have not done."
Stone has been under federal investigation for two and a half years regarding his possible involvement with Russian intelligence operatives hacking emails during the 2016 presidential election. Many of the emails were made public by WikiLeaks, an online information gathering group that released thousands of once private or secret government documents.
Stone – who is known for his opposition research – has worked with American presidents from Richard Nixon to Trump.
*Click the audio icon in the lower right hand corner for sound
Roger Stone, former aide to President Donald Trump, called an investigation into his possible connection to a Russian email hacking scheme during the 2016 Presidential Election a "witch hunt." Hear what he has to say. #VeroNews

Posted by Nick Samuel on Thursday, January 3, 2019
Stone previously told a Vero Beach audience Jan. 3 that he had no advanced knowledge of the emails hacked from Hillary Clinton's campaign manager. Stone said there is no evidence of Russian collusion or WikiLeaks collaboration on his part.
Stone said he thinks he was targeted because he is a longtime friend of Trump and helped Trump to defeat Clinton. The political consultant called the investigation into him a 'witch hunt,' and said a prosecutor can frame anyone they want and could 'indict a ham sandwich.'
"I'm not interested in being Mueller's lunch," Stone told Vero News.
Stone was expected to appear before a federal judge in Fort Lauderdale Friday, reports show.