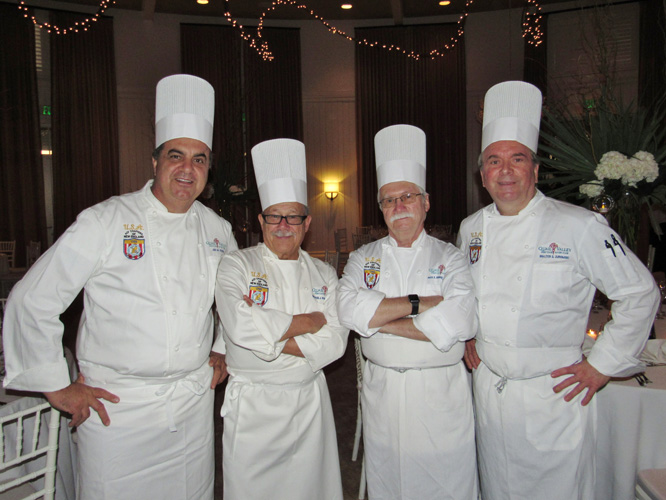 Quail Valley Charities capped off another successful fundraising season with its Grand Gala Saturday evening at the Quail Valley River Club.
"We're in our 17th year and the member involvement is nothing less than spectacular," said Kevin Given, chief operating officer/partner. "We continue to have new members join the club and one of the first things they inquire about is Quail Valley Charities and how they can participate."
The popularity of each of the Quail Valley Charities events was evidenced with events quickly selling out.
"It's a great group of volunteers and committee members; the camaraderie is phenomenal. They've taken it to a whole new level. Our team as well; we're now up to 288 team members from an employment standpoint," said Given, adding that 26 countries are represented by staff. "I couldn't be prouder of the membership and our team as a whole. It's a great feeling to affect the community in a positive way."
Organizers wanted to raise $500,000 from this year's events to fund grant requests from 36 local charities focused on children and education, which would bring the 17-year total to more than $6 million.
Wanda Lincoln, Quail Valley Charities executive chair, said their goal was to fully fund each of the grants. "We hope that we can do that."
Events last week began with the Gourmet Guest Chef & Wine Dinner, with Quail Valley Executive Chef Joe Faria hosting the 30th reunion of Chefs Michael Beriau, Walter Zuromski, and Paul Sorgule – three of his colleagues on the 1988 New England Culinary Olympic Team. The 10-member team, the No. 1-ranked regional team in the world, brought home 18 gold medals, two silver and one bronze from the Frankfurt, Germany, competition.
Guests at the Chef dinner felt like winners themselves, snapping up the coveted tickets as soon as they were available, to enjoy a delectable four-course dinner paired with a selection of Beaulieu Vineyard wines.
Other events included duplicate bridge, tennis and golf tournaments, a new Mahjong tournament, tower shoot at Blackwater Creek Ranch and Girls' Night Out shopping spree. At Saturday's Gala, guests and representatives of the beneficiary charities bellied up to multiple internationally-themed buffet stations set up inside and outside, including a spectacular dessert spread by Frosting and Grind + Grape. Outdoors, people danced to the amazing River Rats, while all through the evening, Quail's outstanding team members tended to their every need.
Raffles and auctions elicited substantial bidding, thanks to a generous community, said Trudie Rainone, QVC vice chair. "If you put out a call saying we need merchandise for the auction, it happens; they support us. They're very generous and caring. It's a win-win."
"Our goal each year has been to continue to increase community involvement, but it's also nice to be able to say that 95 percent of the events are filled up with our own members," said Given. "Many are coming from other communities where they're very philanthropic as well. For them to pick Quail Valley Charities, we don't take that for granted."
Photos by: Mary Schenkel
Click HERE to see more or buy photos