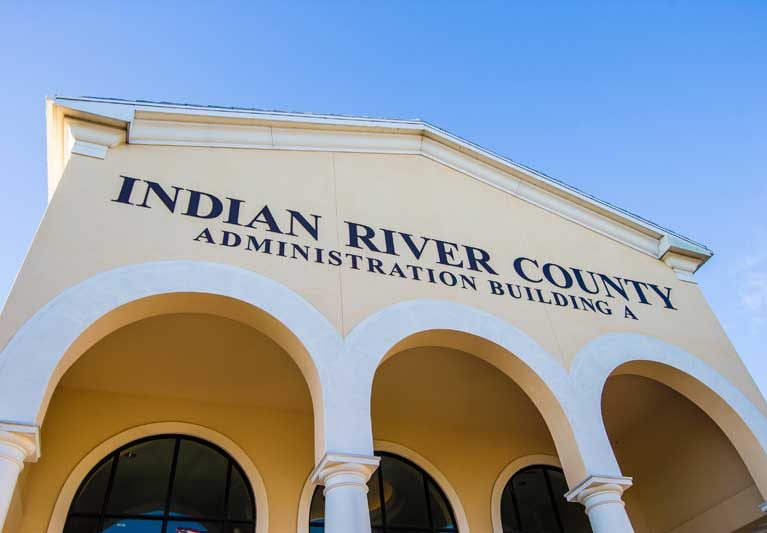 Indian River County will pay a premium price and buy more land than needed for a 66th Avenue widening project rather than take the land in a contentious and expensive "eminent domain" court process.
The County Commission voted unanimously at its Jan. 15 meeting to purchase 18.5 acres of old citrus fields from Ben Bailey of Central Groves Corporation, although less than 8 acres are needed for the road project, which will widen 66th Avenue from a two-lane road to a four-lane divided highway along a 4.5-mile stretch between 49th Street and County Road 510.
County Attorney William DeBraal said Bailey's attorney, Andrew Diaz of the law firm Gaylord Merlin of Tampa, argued that taking just 41 percent of the land would diminish the value of the remaining property, adding "severance damages" to the purchase price.
Central Groves' appraiser valued the 8 acres at $55,000 an acre compared to $22,800 an acre assigned by the county's appraiser. The final deal has the county purchasing the entire 18.5 acres at $35,250 an acre; $655,298 total. The county will also pay Central Groves' appraisal, engineering, land planning and attorney fees, adding another $87,530, for a grand total of $742,828.
DeBraal said court procedures for eminent domain takings are "weighted in favor of the private property owner." The county would have to pay expert witness, appraiser, attorney and court fees for both parties, which could easily exceed the difference between the county's appraised value and the owner's, which is about $230,000, he said.
The extra cost may be offset in a future sale. "The remainder parcel of 10.87 acres could be sold at the end of the construction process [to a homebuilder or other buyer] in order to defray the cost of the purchase of the entire parcel," DeBraal told commissioners.
Commissioner Tim Zorc asked that Public Works Director Richard Szpyrka first determine if the land is needed for other county functions, such as a fire station, which is the usual practice.
Bailey, whose family established Central Groves Corporation in 1943, said "I didn't want to sell the land, but understand the county and DOT need that extra land – you can't stop progress. It was good working with the county. Mr. DeBraal is great and the county has a lot of integrity. I wanted them to buy the whole parcel because there wasn't much I could do with it [after 8 acres was subtracted]. The county got a great piece of property at a very good price."
DeBraal gave the county commission a price comparison between a willing and unwilling seller. Unlike Bailey, the Greene family did want to sell 18.7 acres at 66th Avenue and 53rd Street, needed for a stormwater park. The county purchased it for $29,855 an acre ($558,900 total) in February 2017, "in an arm's-length transaction, with a willing buyer and willing seller."
Szpyrka said the county is still in the process of acquiring all the land needed for the 66th Avenue widening project. He expects all the right-of-way should be "obtained within the next 18 to 24 months." The county will seek bids on the project, which Szpyrka estimates will take "two to three years to construct."
"The 66th Avenue project is on the County's Long Range Transportation Plan," Szpyrka said, "and is needed to maintain the County's adopted level of service for its road network."