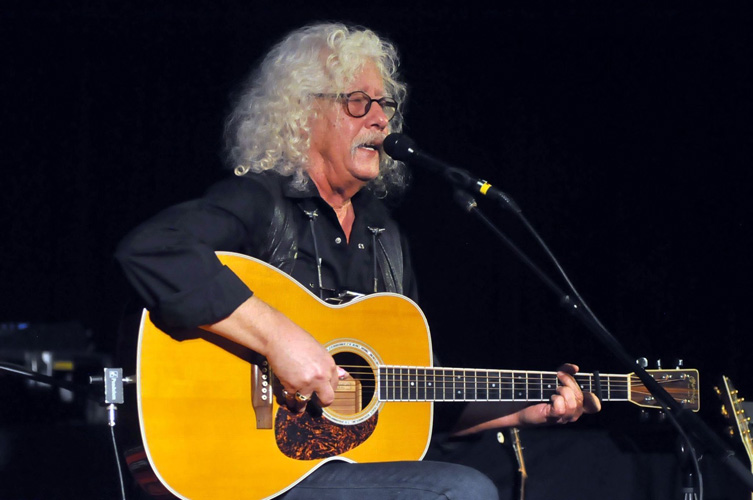 So much to choose from, so little time: It must be The Season …
Although, says the show promo, mental illness is by no means "standard Broadway fare," the Tony- and Pulitzer-winning contemporary musical "Next to Normal" has received critical acclaim and commercial success; and it opens at Riverside Theatre this coming Tuesday, Jan. 22. Written by Tom Kitt and Brian Yorkey, "Next to Normal," explains Riverside's promo, shows the emotional toll on a family that must "come to terms with the past and face the future as the mother, Diana, suffers from depression." This powerful musical drama got its start as Yorkey's and Kitt's "10-minute class project about electroconvulsive therapy" at the BMI Lehman Engel Musical Theatre Workshop. In a D.C. Theatre Scene interview, Kitt said, "We've known and loved people who have struggled with depression, and the show is formed by many of these experiences." Having seen the show, I can tell you it is compelling; the songs are powerful, emotional and strongly reflective of the characters' struggles, reconciliation and, ultimately, hope. "Next to Normal" runs through Feb. 10. Curtain: Times vary. Tickets: $75. 772-231-6990.
Where can you get "anything you want"? This month, chances are it'll be at Melbourne's King Center this Friday, Jan. 18, when Treasure Coast treasure and Sebastian's own folk music supernova, Arlo Guthrie, returns to perform his universally loved signature song and more on his "Alice's Restaurant – Back by Popular Demand Tour." By design, the tour coincides with the golden anniversary of the 1969 film "Alice's Restaurant," starring Arlo as – Arlo. Guthrie's dad, of course, was Woody (Woodrow Wilson) Guthrie, a singer/songwriter who became, says Wikipedia, "one of the most significant figures in American folk music." Woody's music, such as "This Land is Your Land," "has inspired several generations both politically and musically." Appearing with Arlo will be his son, Abe, and members of his former band, Shenandoah. Curtain: 8 p.m. Tickets: start at $59. 321-242-2219.
A whirlwind musical tour of Europe will raise your spirits and spark your inner globetrotter when the wonderful Brevard Symphony Orchestra kicks off the Indian River Symphonic Association's Festival of Orchestras season this Friday, Jan. 18, at the Community Church. Under the baton of Christopher Confessore, you'll waltz away with Strauss on "The Beautiful Blue Danube," move to the exotic rhythms of Spain via Rimsky-Korsakov's "Capriccio Espagnol"; enjoy (even possibly play air piano in your lap) to Tchaikovsky's ever-popular "Piano Concerto No. 1"; and get your gypsy on with Brahms' "Hungarian Dance No. 1." The featured soloist is "international piano sensation Ani Gogova." Time: 7:30 p.m. Tickets: $60. 772-778-1070.
Another example of the area's cultural richness, "Art by the Sea," takes place Friday, Saturday and Sunday, Jan. 18-20, at the Vero Beach Museum of Art. It's a judged show in which members of the Vero Beach Art Club and the Museum may submit one (and only one) piece of their work. Expect to be impressed, and if a special piece speaks to you, you'll be able to bring it home, because they'll all be for sale. It's a major event in the Vero Beach Art Club's season, and a percentage of the proceeds goes to support art students and classes in schools throughout the county. Public exhibit and sale time: Friday, 5 p.m. to 8 p.m.; Saturday, 10 a.m. to 5 p.m.; Sunday, 10 a.m. to 4 p.m. Admission: Free. 772-231-0303.
Happily, it's not a national park. It's Sebastian Inlet State Park, and the Friends of Sebastian Inlet State Park's wonderful monthly Night Sounds Concert Series is on schedule this Saturday, Jan. 19, featuring the ever-entertaining music of the six-piece Ring of Fire band. With a dash of Nashville flare, they cover Cash, Willie, Waylon, Haggard, Hank, George Strait, Chuck Berry, even Jimmy Buffett, with a nice blend of country, bluegrass and "a smidgen" of rock 'n' roll, so there's sure to be something that floats your boat. Night Sounds happens at the Coconut Point pavilions, south side of the bridge. Bring fold-up chair or blanket, grab foodstuffs at the nearby Surfside Grill, and soak in the beauty of day fading into night, in one of the most beautiful music venues you'll find. Concert time: 6 p.m. to 9 p.m. Admission: free with park entry. Admission Fee: $8/per vehicle, multiple occupants; $4/single. 772-388-2750
A don't-miss-it art and music event this weekend: The Sebastian Riverfront Fine Art and Music Festival, in and around Riverview Park on Sebastian's beautiful Indian River, happens Saturday and Sunday, Jan. 19-20. If you've attended before, you know this is one of the few art festivals of its size and caliber in the area: scores of excellent artists, from within Sebastian's amazing artist community and all over the country, are eager to show here, and you'll find virtually all imaginable genres. Enhancing the breezy, artsy atmosphere, there's live music throughout the festival: Saturday, 10:30 a.m. to 1 p.m., Anja and the Dreamers; 2 p.m. to 5 p.m., Jason Sicci. Sunday, 10 a.m. to 12:30 p.m., Zion Quest; and 1:30 p.m. to 4:30 p.m., the Wiley Nash Band. In addition to food for the eyes and ears, there will also be lots for the stomach. Time: Saturday and Sunday, 10 a.m. to 5 p.m. Admission: free.