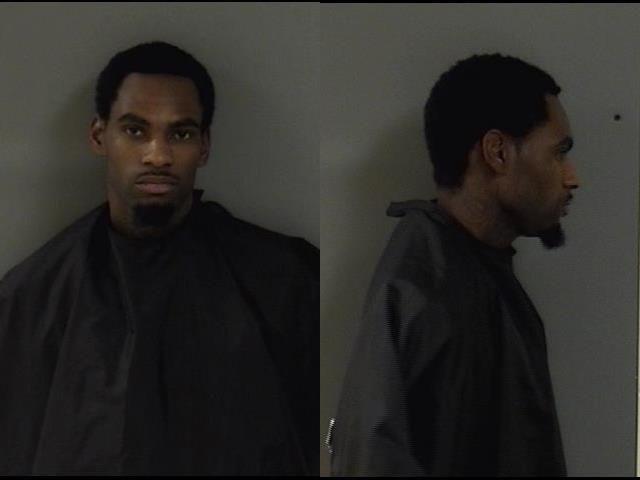 GIFFORD — A 23-year-old who shot at a woman in a car Tuesday later hid in an associate's apartment and stashed his 9 mm hand gun under a mattress before being caught, reports show.
The suspect, Richard Earl Peterson, was charged with two counts of attempted second-degree murder and possession of a firearm by a convicted felon. Peterson was held Wednesday at the Indian River County Jail on $1,105,000 bond.
Peterson, a six-time convicted felon, admitted to deputies he made a mistake in shooting at the car. "I'm facing a life sentence," Peterson, of the 1800 block of Woodland Circle, told deputies as he was taken to the county jail, reports show.
No one was hurt in the incident, which occurred about 9 a.m. Tuesday in the 4200 block of 28th Avenue, Gifford. The shooting prompted four nearby schools to be placed on a brief lock down.
The woman targeted in Tuesday's shooting told deputies she knows Peterson personally. The woman said she and a friend were driving to the store when they saw Peterson walking on 27th Avenue.
The woman saw a patrol car and told a deputy about Peterson and his warrants, reports show. The woman gave the deputy Peterson's location, but then said the deputy drove the wrong way.
The woman drove back to 27th Avenue and saw Peterson again. Peterson, who had on a maroon hoodie and tan shorts, saw the woman, pulled out a black semi-automatic hand gun and began firing shots at the woman's Acura TSX, reports show.
Peterson chased after the car and continued firing as it drove away. The woman told deputies saw Peterson in her rear view mirror run past the woods toward apartments near the 2500 block of 42nd Street, reports show.
Deputies went to the apartment, found Peterson and spoke with a woman who lives there. The woman said she and Peterson previously talked about him coming over Tuesday morning.
When Peterson arrived, she let him inside, but did not know anything about the shooting, reports show. The woman asked Peterson why cops were outside of her apartment, and he replied that someone tried to hit him with a car.
Deputies searched the apartment, looked under her mattress and found a firearm, which appeared to be missing four rounds, reports show. The rounds still in the magazine matched the shell casings found at the crime scene.
Peterson told deputies he had "beef" with the woman who he saw earlier driving toward him, reports show. Peterson denied claims he shot at her vehicle with a firearm.
Deputies arrested Peterson Tuesday and took him to the county jail. Peterson has an arraignment at 8:45 a.m. Feb. 15, court records show.