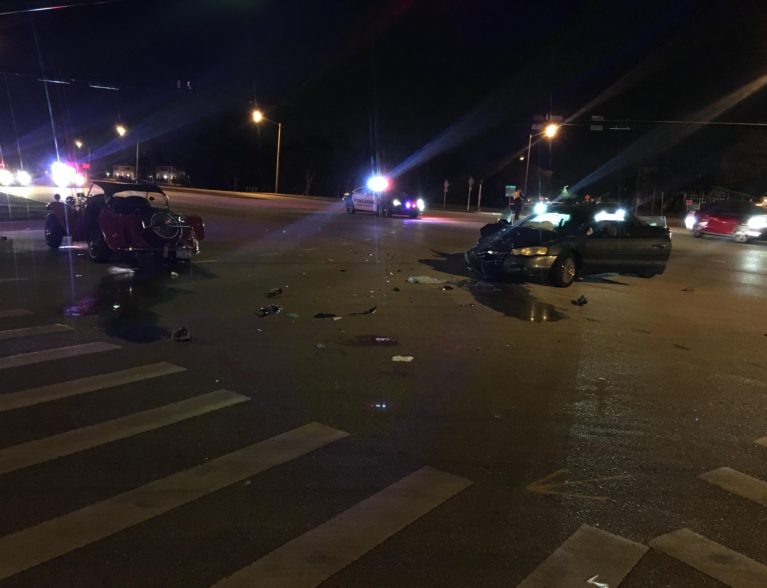 VERO BEACH — A man is in stable condition after being thrown from a vehicle in a Monday two-car crash, police said.
The man – whose age and identity were not immediately available – was listed in stable condition Tuesday, Vero Beach Police spokesman Officer Brad Kmetz said. The crash closed Indian River Boulevard from 21st Street to Royal Palm Boulevard for about three hours.
The collision involving an older model red car and a dark-colored Chrysler Sebring happened about 6 p.m. Monday at Indian River and Royal Palm boulevards, according to fire rescue and police. One of the drivers, a man, was thrown from his vehicle.
The unidentified man was taken by ambulance to Lawnwood Regional Medical Center & Heart Institute in Fort Pierce with traumatic injuries, Indian River County Fire Rescue Battalion Chief Kyle Kofke said. The driver of the other vehicle, another man, did not have serious injuries.
There were no passengers in either vehicle. Both vehicles had heavy damage; mangled pieces of debris could be seen in the roadway.
Vero Beach police continue to investigate the cause of the crash.