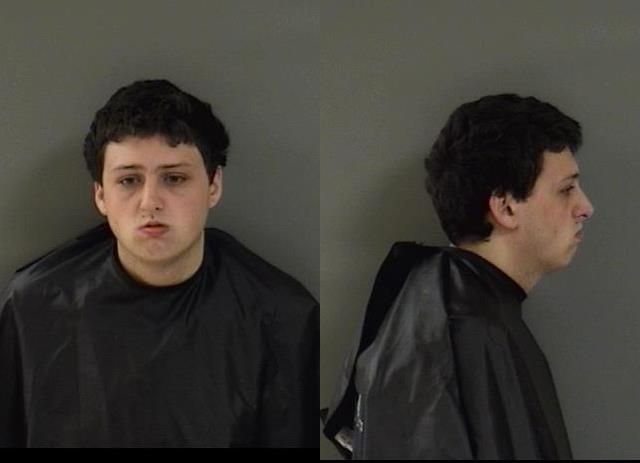 SEBASTIAN — A 20-year-old was arrested after he chased a relative with a knife, threatened to kill and sacrifice him to Satan at a residence, police said.
Police charged Justin Alexander VonKomarnicki with aggravated assault. VonKomarnicki was held Monday at the Indian River County Jail on $2,500 bond.
A check of VonKomarnicki's social media shows posts about Satanism. Public records show VonKomarnicki had previously been taken into custody for an evaluation.
Sebastian police responded to a disturbance about 7 p.m. Saturday at the home in the 1700 block of Mistletoe Street. Officers spoke with family members, including the victim, who said he and VonKomarnicki had gotten in an argument earlier over VonKomarnicki touching his belongings.
Relatives said VonKomarnicki and the victim began to fight, reports show. The father of the victim separated the two.
VonKomarnicki then grabbed a four-to-six inch kitchen knife, began to chase the victim and threatened to sacrifice him to Satan, reports show. Two other family members wrestled the knife away from VonKomarnicki.
The victim told police he was in fear that VonKomarnicki would have stabbed him if other relatives did not intervene, reports show. VonKomarnicki told officers the victim attacked him first and that he chased after him in self-defense.
Police arrested VonKomarnicki on Saturday and took him to the county jail. VonKomarnicki has an arraignment at 8:45 a.m. Feb. 15, court records show.