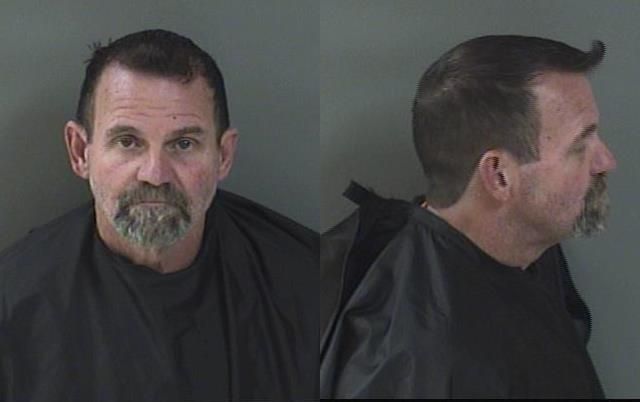 INDIAN RIVER COUNTY — A 54-year-old man was arrested after deputies found cocaine, marijuana and other drugs in his vehicle during a traffic stop, authorities report.
Deputies arrested James Andrew Cole, of the 2400 block of 3rd Avenue Southeast, on charges of possession of cocaine, possession of a controlled substance and possession of marijuana. Cole was released Sunday from the Indian River County Jail on $2,500 bond.
Indian River County deputies conducted a traffic stop about 8:20 p.m. Saturday on a ford F-150 that ran a stop sign near Highland Drive Southeast. Deputies smelled an odor of marijuana and then ordered the driver, identified as Cole, out of the vehicle.
Deputies searched Cole's right front pocket and found a small bag of marijuana, two small bags of a white substance in rock form, and a vape canister containing a yellow wax, reports show. The white substance tested positive for cocaine and the yellow substance tested positive for THC wax, or marijuana oil.
Deputies arrested Cole Saturday and took him to the county jail. Cole has an arraignment at 8:45 a.m. Feb. 15, court records show.