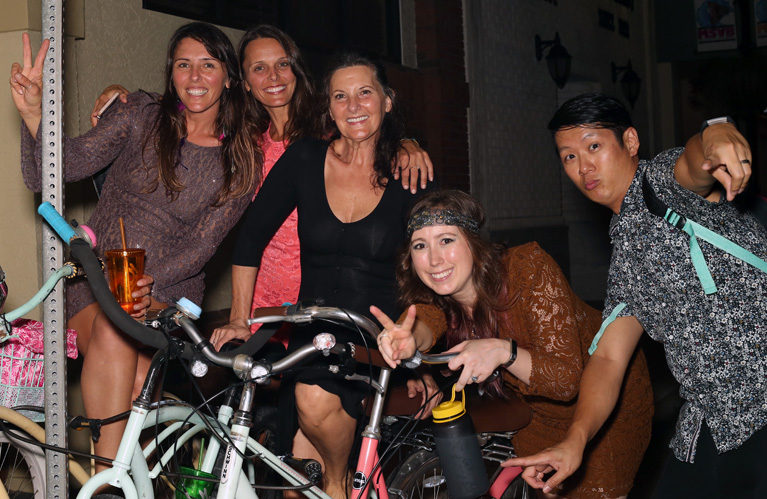 Vero Beach cast off 2018 and welcomed 2019 with open arms at special Diamonds Are Forever Centennial Celebrations.
Revelers had the best of both worlds with tandem celebrations occurring mere feet from one another in historic downtown Vero Beach. Those opting for a more casual affair gathered on the green at the center of town for what was dubbed the Party of the Century, both literally and figuratively, to celebrate the 100th anniversary of the city.
"Main Street Vero Beach is thrilled and honored to be hosting the city's Centennial New Year's Eve event. We've been getting so many wonderful comments from local Veroites. It's definitely the party of the century!" exclaimed Katherina Paliwoda, Main Street Vero Beach executive director.
Mrs. Vero Centennial, Anna Valencia Tillery, greeted the crowd as the lawn festivities transitioned from a child-friendly party complete with face painting, crown decorating and a special 4-minute junior fireworks display, to one for the more sophisticated crowd.
"It's the party of the century! Our town is turning 100 years old, and as I stand here and I look out, I think we look darn good for our age," Tillery called out, before DJ Mark cranked things up.
At the Main Street New Year's Eve Centennial Celebration outdoors, partiers danced under the stars, socialized in the VIP area, visited the champagne bar, beer garden and food trucks, took commemorative photos, shared New Year's resolutions via Livestream, competed in a James Bond (Diamonds are Forever) look-a-like contest, searched for six 'diamonds' that had been spread out along 14th Avenue during a Centennial Scavenger Hunt, and purchased raffle chances for Elite Airways tickets.
Inside the Heritage Center, merrymakers opting for a recherché affair enjoyed a champagne reception and dinner catered by Chef Ashley Allison. The historic building was transformed into a sultry nightclub paying homage to the city's centennial, where guests emulated the type of affair folks enjoyed back in WWII when the Heritage Center, then the Servicemen's Center, hosted elegant dances.
In a nod to that bygone era, when attention to details and etiquette were a matter of course and everyone sought to present their best self, the black-tie event featured Manny Moreira's 10-piece New Deco Orchestra, which took attendees on a musical walk down memory lane.
"The Heritage Center holds a prominent place in our community's history. So many people have memories at the Heritage Center," said Heather Stapleton, Vero Heritage executive director, watching as this new crop of partiers created their own memories.
"It took the entire community to make this amazing thing happen; from the production team to the musicians to our cast and crew," said Stapleton, referring to their sold-out 'Return to Elegance' event.
At midnight the parties merged into a bacchanalian celebration that turned up the wattage as a crowd of more than 3,000 gathered for the crescendo and the melee of cheer that followed suit as the diamond ball dropped at midnight and fireworks filled the night sky to welcome in 2019.
Photos by: Leigh Green
Click HERE to see more or buy photos