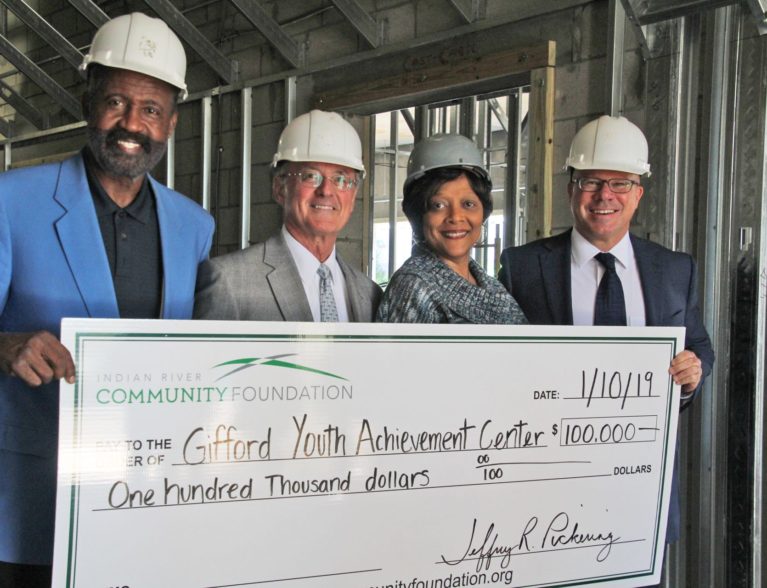 Photo provided by GYAC
GIFFORD — Guests on Thursday got a first look at a local youth center's expansion building, which will include eight multi-use classrooms, a computer room and a teen meeting room, officials said.
Each year, 40 to 60 students at the Gifford Youth Achievement Center are placed on a wait list, said GYAC Marketing Coordinator Christina Tascon. The new building will provide enough space to accommodate those students.
Construction for the building began in June 2018, Tascon said. As of January 2019, the foundation was complete, walls and ceilings were up and much of the electrical and plumbing were installed.
The GYAC expects construction to be complete in April 2019, Tascon said.
The center has raised $4.4 million for the construction, but more funds are needed. A dedicated volunteer committee helped to secure donations through informative awareness events, communication materials, talking to peers and creating a campaign structure to ensure success.
To help the GYAC meet their goals, Jeff Pickering from the Indian River Community Foundation presented the youth center with a $100,000 check during the 11 a.m. tour, Tascon said. The nearly 50 guests enjoyed a catered lunch by Adrienne Drew Catering.
Those in attendance included one of the GYAC founders Dr. A Ron Hudson, board members, donors and those responsible for designing and constructing the building, Tascon said. Those who spoke during the tour include Executive Director Angelia Perry, Foundation Board of Trustees member Scott Alexander, county commissioner Joe Flescher and Freddie Woolfork, Director of Public Relations and Facilities Operations.
Photos provided by GYAC