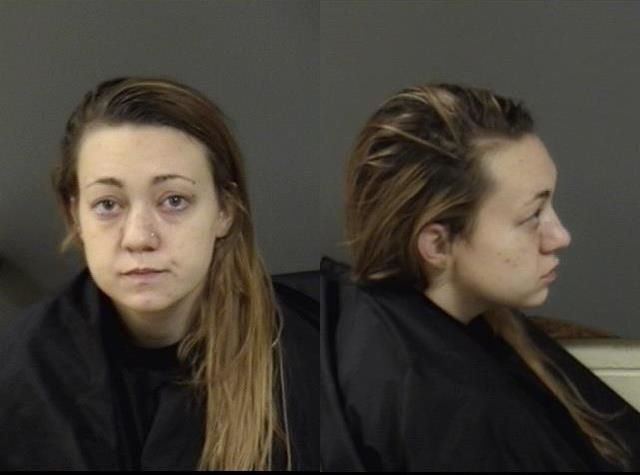 FELLSMERE — A 23-year-old woman was arrested Monday after police said a heroin-laced syringe fell from her purse and landed near an officer's foot during a traffic stop.
The potentially awkward moment led officers to arrest Briana Elizabeth Galloway, of Gainesville, on charges of possession of heroin and possession of drug paraphernalia. Galloway was held Wednesday at the Indian River County Jail on $8,000 bond.
A Fellsmere police officer responded to a disturbance about 11 a.m. Monday at North Willow Street and 99th Street. The officer spoke with a man who said Galloway and her friends were trying to fight and kill him, reports show.
The man pointed to a green Dodge pick-up traveling westbound on State Street. The officer recognized Galloway, who was driving the vehicle, from her past encounters with law enforcement.
The officer conducted a traffic stop on the truck and asked Galloway about her interaction with the man, reports show. Galloway replied that she was trying to get away from him.
When Galloway opened her purse to get her license, a loaded needle fell out and hit the ground, reports show. Galloway told the officer the needle did not belong to her and must have fallen from the seat.
The officer tested the substance in the needle, which came back positive for heroin, reports show. The officer also found a clear glass tube being used as a crack pipe inside the vehicle.
Galloway was arrested and taken to the county jail. Galloway has an arraignment at 8:45 a.m. Feb. 15, court records show.