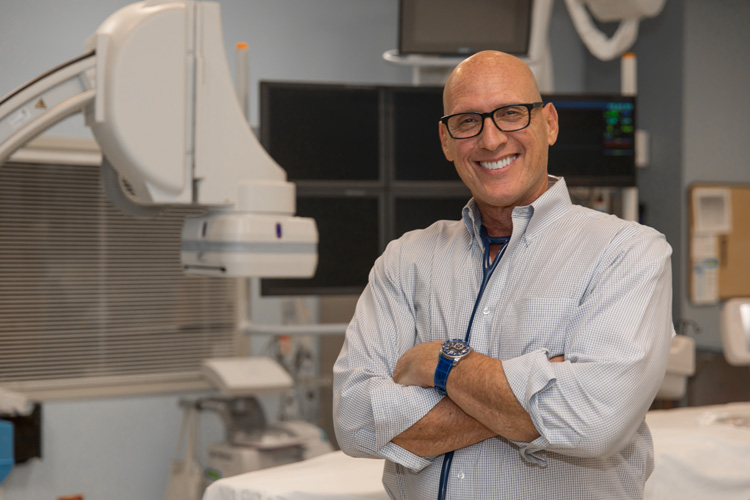 Are you one of the millions of people taking a baby aspirin a day because you believe it is good for your heart?
If so, evidence from three massive new studies says you might actually be doing yourself more harm than good.
Board-certified Indian River Medical Center cardiologist Dr. Seth Baker, just back from the American College of Cardiology's New York Cardiovascular Symposium, weighs in to explain.
One of the hottest topics at that Manhattan symposium, according to Baker, was the newest major study on daily aspirin use – "ARRIVE" (or, "Aspirin to Reduce Risk of Initial Vascular Events") – which had just been published in the New England Journal of Medicine.
The study tracked more than 12,000 patients over five years and the results were something of a bombshell.
As the Cardiology Research Foundation reports, healthy older adults "did not reduce their risk of fatal coronary heart disease, non-fatal MIs (myocardial infarctions), fatal or nonfatal strokes, or hospitalization for heart failure" by taking a daily baby aspirin.
However, a whopping 38 percent of those studied did see a substantial increase in their risk of experiencing major bleeding or hemorrhaging events.
As Baker explains, soon after aspirin (technically acetylsalicylic acid, or ASA) was first formulated back in the 1890s, "doctors found it to have very significant anti-inflammatory and anti-thrombotic properties: perfect [they thought] for the treatment of coronary artery disease, which is both an inflammatory and thrombotic," condition.
"So," he continues, "aspirin seemed to be a perfect drug to treat coronary artery disease. Cheap and effective."
"However," Baker says after a brief pause, "it was never as carefully studied as in this recent publication."
However – and this is vitally important – neither the ARRIVE study nor its predecessors – ASPREE, with 19,000-plus people studied over nearly a five-year period, or the ASCEND study with 15,480 participants over a seven-year period – call for an end to aspirin therapy.
It's a "read-the-fine-print-and-not-just-the-headlines" kind of thing.
As the Mayo Clinic puts it, "daily aspirin therapy can still be a lifesaving option, but it's not for everyone. Get the facts before considering a daily aspirin," and then it sternly warns: "You shouldn't start daily aspirin therapy on your own."
Baker agrees wholeheartedly.
He immediately points to the American College of Cardiology and the American Heart Association's risk calculator.
"Are you at a greater than 10 percent risk for cardiovascular event in the next 10 years," Bakes asks rhetorically. "Well, that's not a healthy adult. That's somebody at risk," and for people in that category, he says, a daily baby aspirin likely remains a very good thing.
"This article is what? A couple weeks old? Yet every day now, people ask me, 'Can I stop taking my aspirin?'"
Baker insists there is no one-size-fits-all answer to that question and then quickly points out that if you've had a stent implanted, or you've had a heart attack, or you've had heart disease, the odds remain good that a daily baby aspirin might save your life.
What it boils down to is this: Heart health is not a DIY hobby.
You need a professional's help.
You need, according to Baker, to talk frankly with your primary care physician or your cardiologist before embarking on – or stopping – a daily aspirin routine.
Meanwhile, aspirin manufacturers continue to vigorously advertise and promote their products as being "heart healthy" with precious few harmful side effects.
That promotion appears to be working. As a society, according to Medical News Today, Americans consume some 35,000 metric tons of acetylsalicylic acid each year.
Ironically, the ARRIVE study, which pointed out the bleeding risk from a daily aspirin regimen for otherwise healthy adults, was paid for by Bayer, the world's largest seller of acetylsalicylic acid and owner of the trademark name "aspirin."
But when your heart – and your life – is at stake, you should tune out the commercials and, as Baker says, seek your doctor's advice.
Dr. Seth Baker is with the Indian River Medical Center. He has offices at 3450 11th Court, Suite 102. The phone number is 772-778-8687.