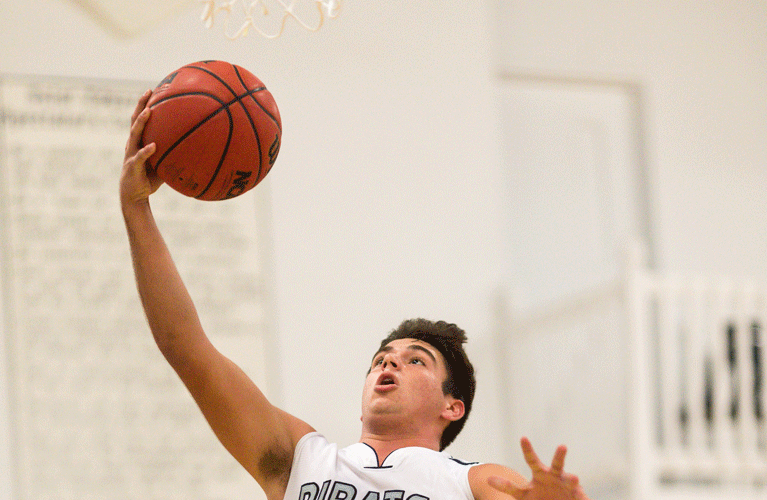 St. Ed's tips off against Marco Island Academy Thursday afternoon in the opening round of the third annual D5 Alive Holiday Classic.
Darell Flowers, Class of 2013, wore jersey No. 5 – since retired – and was a four-year starter on the varsity basketball team. He was fondly known for his engaging smile as much as for his stylistic approach to every practice and game. Cancer cut short the start of a promising college basketball experience and eventually took his life at age 20.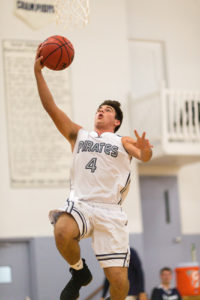 "This is always a great event," Pirates head coach Greg Zugrave said. "The D5 Alive Foundation is able to raise awareness about the rare form of kidney cancer that took the life of Darell. This gives us a great opportunity and venue to do that. It's a great experience for the whole community."
Zugrave and his team will host the three-day, eight-team event that concludes with the championship game Saturday night. St. Ed's enters the tournament at 1-6, and Zugrave would like to use this opportunity to see his guys gain some traction going into 2019.
"We are growing and we are developing, but there are still a lot of gaps to fill as far as the experience level of our players," Zugrave told us. "They are enthusiastic and they want to learn, but that doesn't always equate to picking it up the first time, or doing it during the game versus doing it in practice. That can be a little more difficult.
"So we are exploring different ways to achieve success, which is not always measured through wins and losses. We are just trying to get better as a team as the season goes on.
"We are going to play a lot of basketball with our schedule and we know that is very important if you want to get better. We've got a good mix of schools coming in for the D5 Alive tournament, and it has been a lot of fun in the past.
"We feel like the Sunshine State Athletic Conference with a variety of levels is a realistic way for us to compete for a championship. We also play a (FHSAA) district schedule, so there's a lot to look forward to in these tournaments. We will find out a little more about where we are at as a team by the end of January and early February."
Where they are at right now is a team searching for some consistent scoring, which has been extremely difficult against teams with size and athleticism. Leading scorers TJ Kenney (8.4 points per game), Anand Chundi (7.8 ppg), and Ty Redmon (5.6 ppg) could use some big-time help going forward.
"Our three seniors (Kenney, Chundi and JP Scott) are a special group of kids," Zugrave said. "Anand and TJ had brothers on teams in the past, so they know the program well. They have seen us play a lot of games, they know the system, and they work hard. JP fits into that mix as well. They are willing to try to continue with what the program has built in the past few years. They are admirable for weathering the storm this year with a very inexperienced group."
Zugrave also mentioned juniors Redmon, Mac Carnell, Marcus Fini and an assortment of sophomores and juniors as potential contributors.
"We've got a deep roster with 14 kids on the varsity," Zugrave explained. "We don't necessarily have a set starting five. We have a group of nine or so that we feel can play depending on the type of opponent we are going to face."
Reading between the lines is not required. This will be a challenging season as Zugrave and his capable assistants Bill Keating and Bob Bond search for the best formula on the court. Meanwhile, the overall program is on a pretty good run.
"We have 13 or 14 on the JV roster so there is a lot of interest in basketball," said Zugrave. "As a coach that always gets you excited.
"This is my eighth year as varsity head coach at St. Edward's. I'm not quite sure what my career record is – I think I'm stuck on 99 wins. (We have him at 99-74). But when I look back it's not necessarily about wins and losses.
"It's more about the different players that have come through, and having alums stop by and converse. We never talk about the score of a particular game, instead it is about friends they made and the time we spent together.
"That's the most important part, and that is why we are doing this."