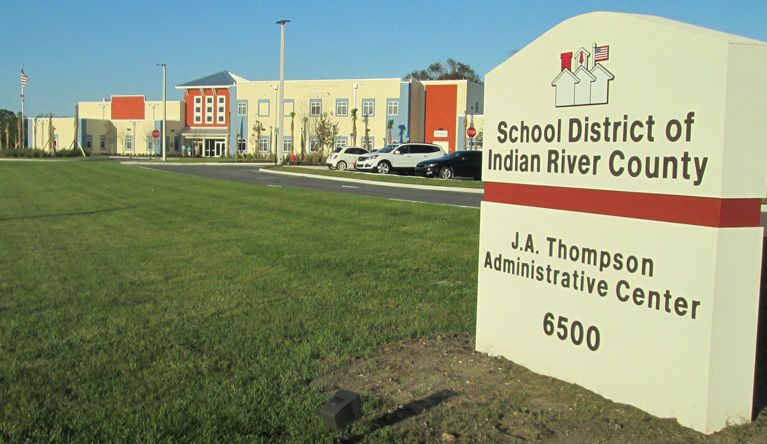 Students in Indian River County schools graduated at a higher rate for the current school year compared to previous years, according to data recently released by the Florida Department of Education.
The School District of Indian River County improved its graduation rate by almost five points. The rating increased from 87.1 percent in 2016-2017 to 92 percent in 2017-2018, school officials said.
The achievement surpasses the state of Florida's graduation rate by almost six percentage points.
"Every year the graduation rate is important, but to be able to hit this historic record, it just shows that it is a priority of this administration and the Board to make sure that every student graduates," School board chairman Laura Zorc said in a statement. "I am very proud of the students, teachers, family, and community partnerships within our district and all of their hard work. We will not settle until we hit a 100% graduate rate."
Also, for the first time in the school district's history, all three of the high schools are above a 90 percent graduation rate. Those schools are Indian River Charter High School, Sebastian River High School and Vero Beach High School.
"We provided targeted assistance to students who needed additional support and it certainly paid off," School District Superintendent Mark Rendell said in a statement. "More importantly, this is a significant achievement not only for our high schools, but for all of our schools, as the graduation rate measures the work of the entire school district.  We cannot thank our teachers, students, and families enough for their hard work and perseverance."
Todd Racine, who was the principal at Sebastian River High School for the 2017-208 school year, said systems were put into place to remove barriers for students facing academic and social-emotional issues that can distract them from pursuing their goal of graduating. Racine said teachers frequently created motivational rewards for students reaching goals in addition to after school and weekend programs for course recovery.
Vero Beach High School Principal Shawn O'Keefe said the continued yearly improvements in the graduation rate is a reflection of the hard work of students, staff, faculty and support systems. O'Keefe said the campus has developed a school wide culture of commitment to graduation.
Indian River Charter High Principal, Cynthia Aversa, said the school attributes the increase in the graduation rate to the dedication of faculty, staff, board members and students who always strive to do the best.