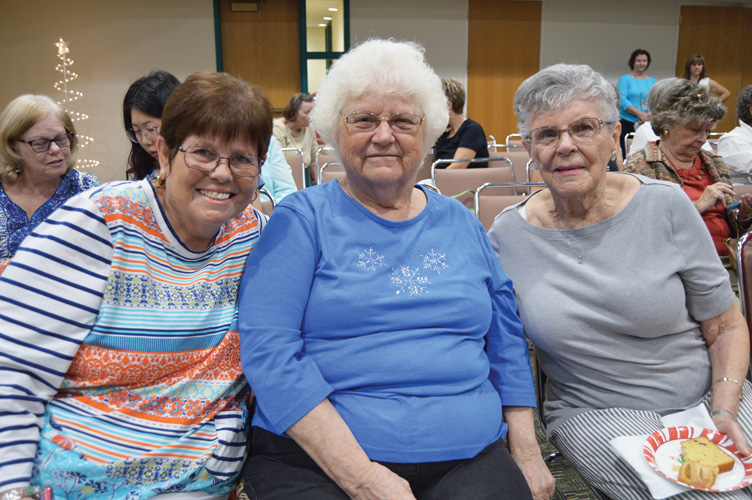 Friends of the Indian River County Library, a nonprofit organization, hosted a real page-turner with its fourth annual Friends of the Library Fashion Show at the Indian River County Main Library.
For more than 30 years, the all-volunteer Friends group has raised money to provide library equipment and supplies not covered in the budget through proceeds from the Used Book Depot and the Library Friends Gift Shop. Last year the nonprofit was able to donate $90,000 to supplement the Indian River County Library System's adult and children's programming.
Prior funding has provided such items as a 3D printer and software, laminator, poster maker, computers, copiers, laptops, printers, mobile carts, continuing education for library staff, books, music CDs, special collections, audiobooks, E-Books, online databases, new services for library patrons, book and DVD leases, additional copies of best sellers, special guests and events, decorations, virtual reality equipment, software, display cases and the digitization of documents.
Several years ago Irene Moretti, who this year will retire as Gift Shop manager, had the idea to host a fashion show to showcase their impressive selection of ladies apparel and accessories. It has become a valued addition to their fundraising efforts ever since.
"With the assistance of Irene (Moretti), library staff and gift shop volunteers, we have a wonderful show planned for you today," said event emcee Hollie McDougall, Brackett Library branch manager, before introducing the models and giving informative descriptions of each of the outfits. "We didn't have to look very far for our models in today's show. All the ladies work in our library system, plus two lovely models from the Literacy Services of Indian River County."
The models showed that they were more than just book smart, strolling about to offer attendees a look at Gift Shop items that ranged from palazzo pants and sweaters to scarves, jewelry, handbags and accessories. The ladies showcased 30 outfits in total, including casual wear and evening attire. For the grand finale, pajama-clad models appeared in slippered feet, each toting cuddly stuffed animals.
During wardrobe changes, guests enjoyed snacks, claimed raffle prizes, bid on silent-auction items and, of course, did a little holiday shopping.
For more information visit irclibrary.org, call the Library Friends Gift Shop at 772-770-9184, the Used Book Depot at 772-562-2047 or visit the Used Book Depot at 492 Old Dixie Hwy.
Photos by: Stephanie LaBaff
Click HERE to see more or buy photos