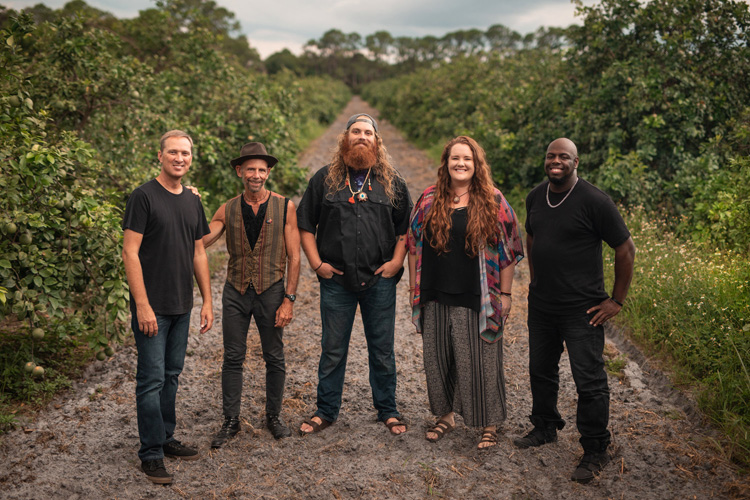 Plan now to soak in a day of art. You'll find yourself, intrigued, absorbed, inspired. Ten dynamic artists will open their Vero Beach studios next Saturday, Dec. 1, for the much-anticipated Vero Beach Art Club Art Trail "open house" event, which kicks off the Art Club's season. Study works in various media, and of various subjects as you "follow the Art Trail" from studio to studio (maps are available), exploring the exciting diversity of artists and their works:
Studio 1: Boston native and oil painter Paul Davis has been painting marine subjects for 55 years.
Studio 2: Chicago native Shotsi Cain Lajoie works in acrylic, oil and clay. She was inspired to explore her creativity when the VBMA opened in 1986.
Studio 3: Sara Shankland creates fine silver jewelry, and has taught and worked in drawing, print making, sculpture and oil painting. Studio 4: A new resident of Vero Beach, Evan Schwarze, continues a life-long career as an artist, working in oils and watercolors, focusing on the tropical environment.
Studio 4: After a 30-year a career in interior design, Lisa Rose works primarily in pastels, currently creating representational and abstract pieces. Studio 5: Catherine Musham's oil and acrylic work "provides a glimpse into worlds beyond the ordinary," expressing the duality between the seen and the unseen.
Studio 5: Treasure Coast resident Sharon Morgan is an acrylic painter and full-time artist who has taught art classes at the Vero Beach Museum of Art.
Studio 6: A Vero resident since 1991, Heidi Hill's media include clay, acrylic paint and photography. Her work includes paintings, pool mosaics, murals, sculptures and pottery.
Studio 7: Dawn E. Miller says her art came to her "on the tides of the Severn River in Maryland in private moments of clarity and alertness that I had never felt before." Miller teaches studio classes and at the VBMA.
Studio 8: Oil-on-canvas artist Ray McLendon's father was one of the original Florida Highwaymen. After graduating college 18 years ago, he returned to Florida and started painting.
Studio 9: Fine artist Keri Keene has worked in a variety of mediums, but her passion is painting and drawing in pastel. She learned fundamentals and techniques from her artist mother, Melody May Keene.
Studio 10: After graduating from Pratt Institute, Barry Shapiro gained success as an art restorer, book illustrator, and film producer. He paints in pastels, acrylics and oils.
Studio 11: Ginny Piech Street holds a BFA in printmaking, and works in clay, mixed media and paper. She says, "One can't be passive when one's hands are deep in mud." Time: 10 a.m. to 4 p.m. Tickets: $25; $30 event day. 772-231-0303.
Music by the sea this Saturday Nov. 24: The "musicians" of the like-no-other Sebastian Inlet State Park are typically seabirds and surf. But right now – September through May – the Friends of Sebastian Inlet State Park presents its Night Sounds Concert Series each month, on the Saturday closest to the full moon.
Through the series season, the music is wonderfully varied: this Saturday it's the very popular Souljam. Night Sounds happens at the Coconut Point pavilions, south side of the inlet bridge.
Bring family, pals, fold-up chair or blanket, grab some foodstuffs at the nearby Surfside Grill, then relax and enjoy music as the sun sets and the moon rises, in one of the most unique and beautiful music venues you'll come across.
Concert time: 7 p.m. to 9 p.m. Admission free with park entry: $8/per vehicle, multiple occupants; $4/single occupant; $2/pedestrians, bicyclists. 772-388-2750.