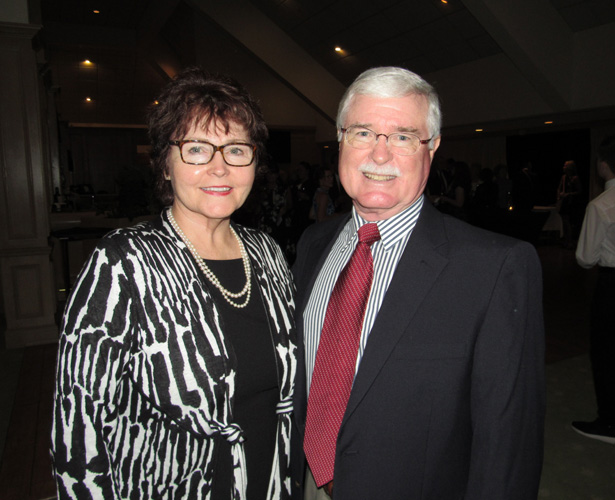 Guests at the Sunshine Kids Gala at Bent Pine Country Club last Saturday evening raised a glass to toast the 65th Anniversary of the Sunshine Physical Therapy Clinic, one of Indian River County's oldest nonprofit organizations.
Its history actually dates back even earlier than 1953, when the then Sunshine Center of Indian River County opened its doors. It was in the late 1940s that Frances Schlitt first led the effort to establish a facility where children suffering from polio could receive therapy and rehabilitative services.
Today, in addition to full-service occupational, physical and massage therapy programs, Sunshine targets the wellbeing of children through its Sunshine Kids Pediatric Program, treating a wide range of disorders from orthopedic injuries, developmental delays and autism, to muscular dystrophy, cerebral palsy and spina bifida through physical, occupational and speech therapy.
Governed by a volunteer board of directors, Sunshine relies on fundraisers, donations, grants and profits from paid services to provide free care to those who qualify. Administrator Lynne House noted that nonprofit physical therapy facilities are extremely rare. But, she added, not having profit-driven concerns enables them to provide a tremendous amount of free service to the community. Their services became even more critical after Florida opted out of the Medicaid expansion, severely limiting treatment availability.
"That's why we have stepped up and said, 'You know what, these kids need therapy.' We're going to provide it and we have a community here that will support that," said House.
To that end, guests bid on an assortment of silent-auction items, purchased raffle tickets, tried their hand at a wine toss game, and responded generously to a 'call to the heart.' The evening also featured a delicious buffet dinner, topped off by a wonderfully decadent chocolate birthday cake, and a contemporary dance performance by talented members of Power Entertainment Productions.
Her voice choked with heartfelt gratitude, Kayla Frazier shared the remarkable progress her son, with husband Tom, has experienced through the program. Now almost 5 years old, Nicholas, the 2018 Sunshine Kids Child Ambassador, was 2 ½ when he entered treatment for "moderate to severe autism with accompanying language impairment."
Initially, Nicholas could speak only a couple of words, was picky to the point of barely eating, and didn't like to be touched or hugged. Today, thanks to Sunshine therapists' skill and patience, he is a completely different little boy.
"He's just so happy and excited and so talkative to people now," said Frazier. "We just feel so blessed and thankful that he's definitely grown into a very happy young man. It all started from Sunshine, and we couldn't be more grateful."
For more information, visit sunshineptc.org.
Photos by: Mary Schenkel
Click HERE to see more or buy photos