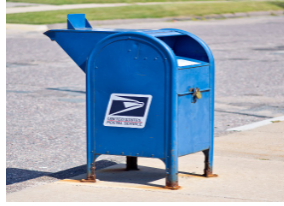 VERO BEACH — Several cases involving one or more suspects stealing from mailboxes and altering personal checks worth thousands before cashing them out, remain under investigation by police.
The amount taken during these thefts ranges from $1,800 to $4,000, Vero Beach police said. Police said the victims do not realize their money is missing until they receive their monthly statements.
The cases of "check washing" stretch back to early October. Officers think the thief or thieves are using a device or sticky substance to steal the checks from the United States Postal Service mailboxes, according to a police news release.
Police said the suspect(s) would then change the dollar amount and payee information on the checks.  The thief or thieves would then cash the checks using mobile deposit.
Further details on the locations of the mailboxes and the device used to steal the mail were not immediately available.
Those who think they might have been a victim should contact police at 772-978-4604.