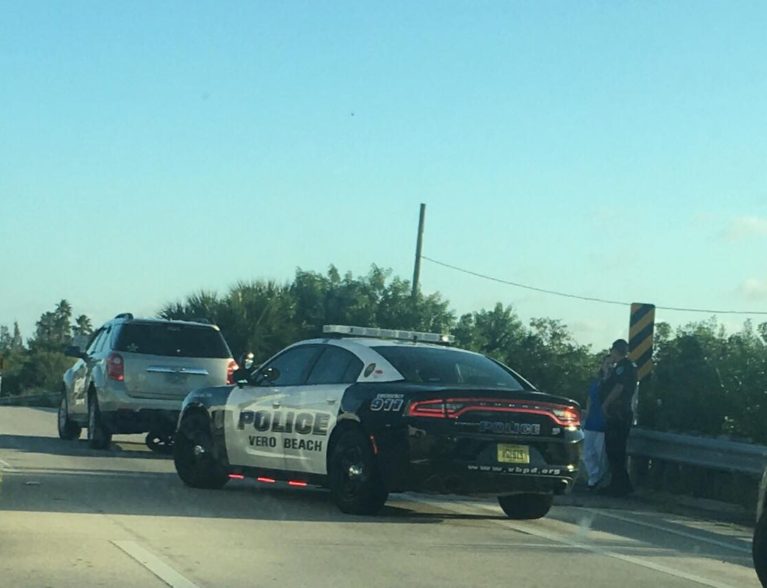 VERO BEACH — A motorcyclist suffered traumatic injuries after slamming in to the back of an SUV and going under the vehicle in a Wednesday crash, which left traffic on Indian River Boulevard congested, fire rescue crews said.
Vero Beach police officers diverted traffic around the two-vehicle crash site.
Indian River Fire Rescue crews responded to the crash about 4 p.m. Wednesday on Indian River Boulevard, just south of the Barber Bridge, Battalion Chief Kyle Kofke said. The motorcyclist, a man, was taken by ambulance to Lawnwood Regional Medical Center & Heart Institute in Fort Pierce.
It was unknown if anyone else was hurt in the collision. Vero Beach police were not immediately available for comment.
No further details were immediately available.