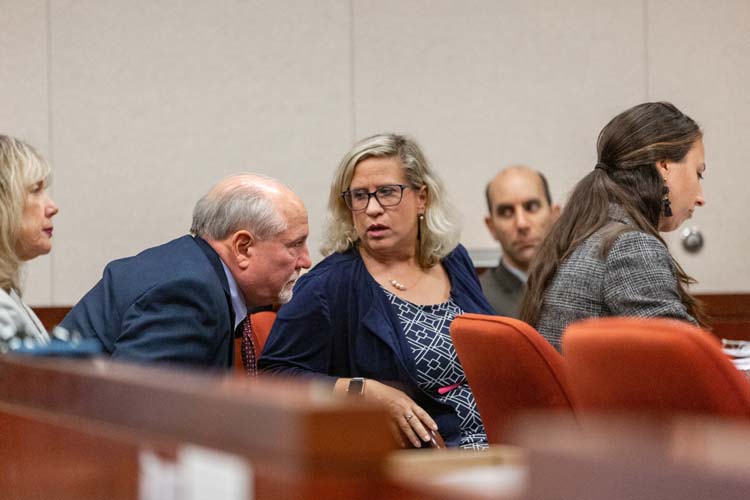 Photo by Denise Ritchie
VERO BEACH – The question over whether disqualified Vero Beach candidate Linda Hillman should have been on this past Tuesday's ballot will drag on at least five weeks longer.
Since Hillman's $25,000 bond was posted and accepted by the Clerk of the Court on Tuesday, a trial in the elections challenge case was set Friday for Dec. 17 before Judge Paul Kanarek, with Dec. 18 reserved if needed. The bond money represents the cost of a special election.
Hillman sued the Vero Beach Canvassing Board after she felt she was wrongly disqualified as a candidate due to a blank signature form in her qualifying packet.
Until a ruling in the trial, the temporary injunction ordered by Judge Kanarek shall remain in place and the Nov. 6 Vero Beach City Council election results will not be certified. In that vote for three seats which at this point cannot be certified, incumbents Laura Moss and Tony Young and challenger Robbie Brackett were the top vote getters.
The current makeup of the council will remain until the matter has been disposed, or until a special election can be held and certified.