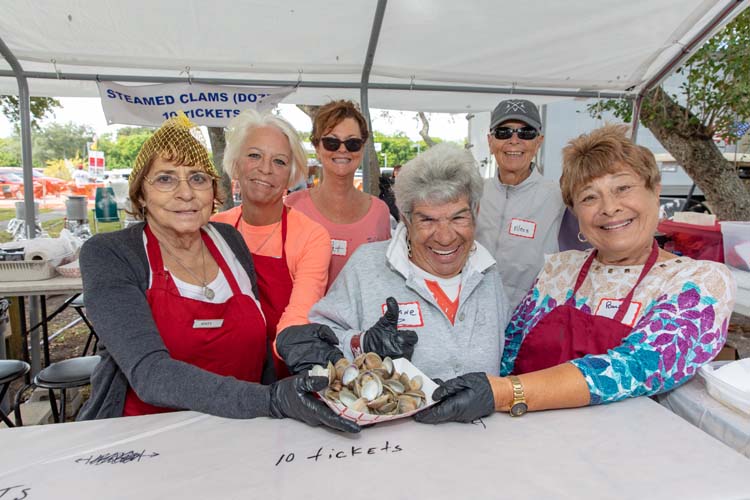 Folks enjoyed a weekend of clammin' and jammin' during the 16th annual Sebastian Clambake Lagoon Festival at Riverview Park.
Periods of rain didn't deter visitors as they clamored for a taste of the festival's namesake, cooked every which way, including steamed, fried, in chowder or in sauces poured over linguine, as well as a host of other tasty fare.
Pareidolia Brewing Co. was on hand with craft beers to wash down the mouthwatering mollusks. Among the popular choices? ClamaJama.
There was also plenty to do throughout the weekend besides dining on scrumptious seafood. Attendees enjoyed craft vendors, a kids zone, live musical entertainment and various demonstrations. The Sebastian Clambake Foundation distributes proceeds to local nonprofit capital projects.
This year's beneficiaries are the North County Ecumenical Food Pantry, City of Sebastian, Treasure Coast Rugby Foundation, Kashi, Elks 2714, Roseland United Methodist Church, Sebastian Sharks Football and SRHS Rowing Club.
Photos by: Denise Ritchie
Click HERE to see more or buy photos