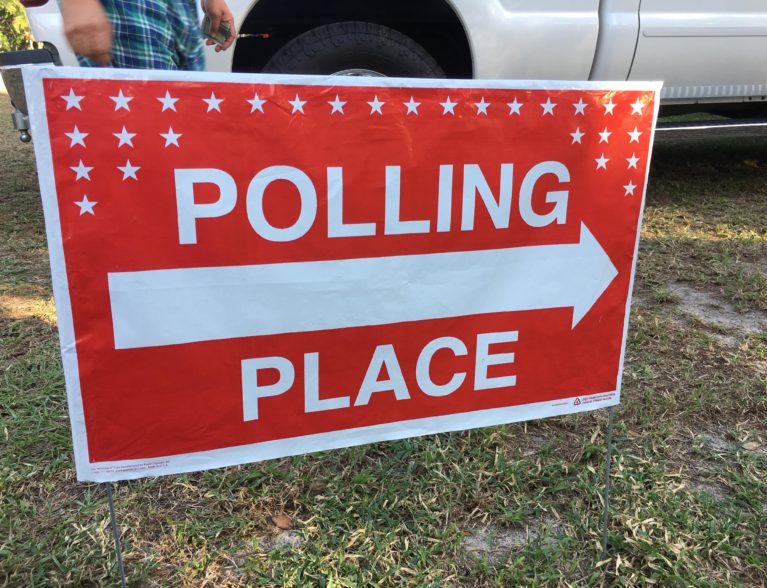 INDIAN RIVER COUNTY — Final unofficial results were in Tuesday night for the general election. Indian River County had more than 113,400 registered voters – nearly half of which were registered Republicans.
The other half was almost evenly split between registered Democrats and those of No Party Affiliation.
Shortly before polls closed, the Indian River County Supervisor of Elections Office reported that 72,891 ballots had been cast in the General Election – marking a more than 64 percent voter turnout.
Ballots were cast almost evenly among the three ways – by mail, early, and day-of.
The Vero Beach City Council election for three seats may or may not count, as certification of results is currently held up by a temporary injunction. Disqualified candidate Linda Hillman sued the city and the Vero election sits in limbo while that suit runs its course.
When asked to characterize election day, Indian River County Supervisor of Elections Leslie Swan summed it up as "busy." Swan said all the polling places opened on time and no locations ran out of ballots.
"Turnout was very good and very busy," Swan said. "We take the equipment out the Thursday before, and set up on Monday to test everything out."
Other than having to deliver more voting booths to a couple of the larger precincts, everything went smoothly, she said.
Here are the final unofficial results:
Vote by Mail: Completely reported
Early Voting: Completely reported
36/36 Precincts Reporting
Election Day: Completely reported
School Board District 2
Merchon Green: 27,144 / 44.98%
Jacqueline Rosario: 33,206 / 55.02%
City of Vero Beach City Council*
Due to a court injunction, the ballots cast will be tallied but the City will not be allowed to certify the results until a court order permits it.
Bob McCabe: 2,420 / 17.33%
Robert Brackett: 3,814 / 27.31%
Tony Young: 3,644 /26.10%
Laura Moss: 4,086 / 29.26%
City of Sebastian City Council
Ed Dodd: 6,159 / 38.91%
Damien Gilliams: 3,584 / 22.64%
Jim Hill: 6,087 / 38.45%
City of Fellsmere City Council
Fernando Herrera: 328 / 31.33%
Gerald Renick: 161 / 15.38%
Jessica Salgado: 314 / 29.99%
Joel Tyson: 244 / 23.30%
Town of Indian River Shores Town Council
Brian Foley: 1,512/ 39.57%
Michael Blair Ochsner: 1,118 / 29.26%
Jesse Carroll Jr. : 1,191 / 31.17%
County Court Judge, Group 2
Nicole Menz: 33,343 / 54.05%
Robyn E. Stone: 28,349 / 45.95%
Circuit Judge, 19th Circuit, Group 19*
This race represents multiple counties – and as such these results are incomplete until the other counties' results are turned in.
Robert Meadows: 41,283 / 68.80%
Nirlaine Smartt: 18,719 / 31.20%
Staff writer Lisa Zahner contributed to this report.
For results from other races, including Governor, State offices, and Congressional seats as well as various boards, visit the Supervisor of Elections Office, www.voteindianriver.com
Photos by Nick Samuel