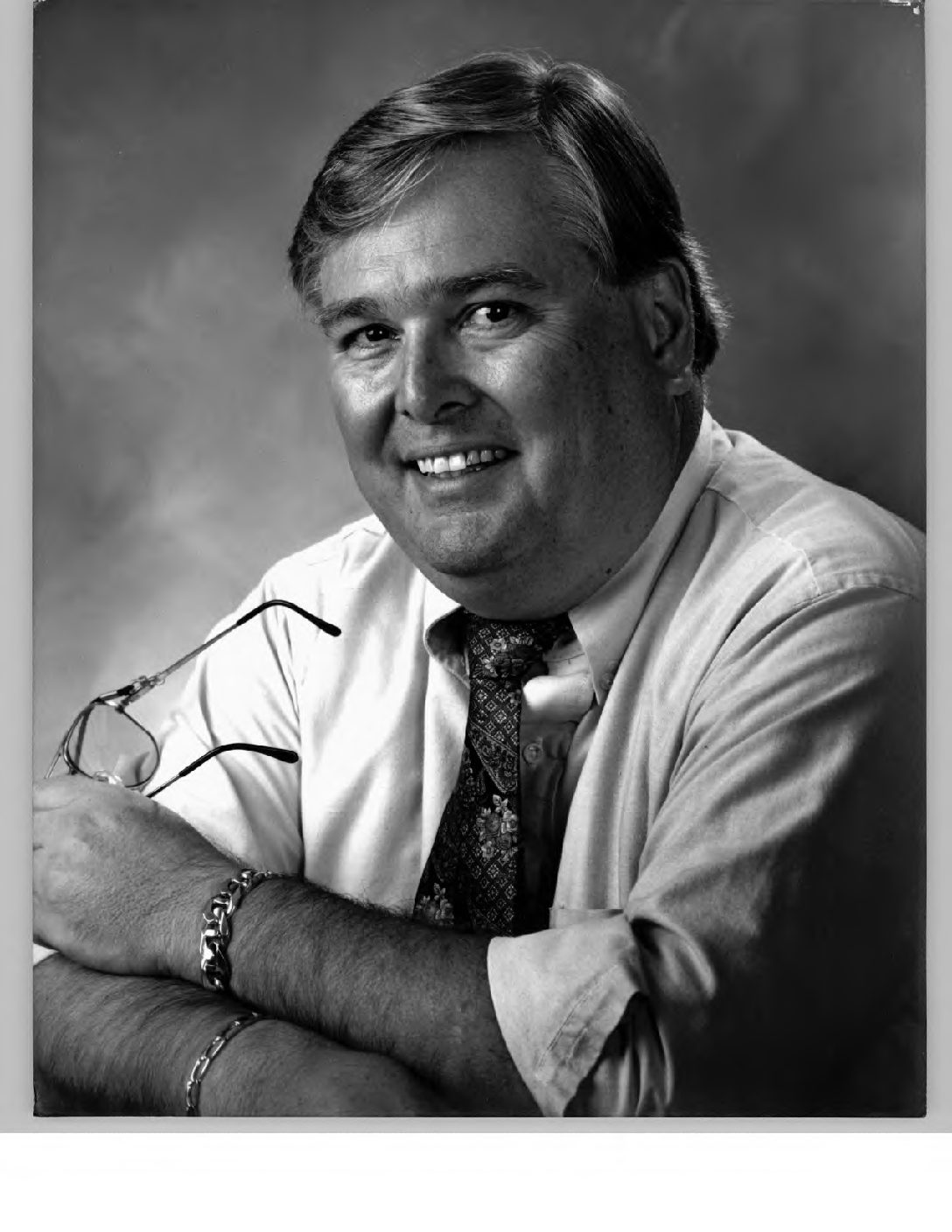 Photo provided by IRC Property Appraisers Office
David C. Nolte, a 10th term property appraiser known for his community involvement, died Tuesday, leaving friends, family and employees with a great sense of loss. He was 75 years old.
"It has been a strange day in here. We are kind of off balance," said Bruce Goodwyn, manager for the Indian River County Property Appraisers Office. "He left a legacy being the property appraiser for nearly 40 years. He will be hard to replace. He strived for us to make sure the public was served first."
Nolte, of Vero Beach, died Tuesday morning. Further details on his death and funeral arrangements were not immediately available.
Nolte's friend, John Kistler, said he remembers the late property appraiser as fun and laid back, but serious when it came to work. Kistler, president of the Taxpayers' Association of Indian River County, said Nolte would often attend the organization's monthly luncheons.
When Kistler would announce Nolte's name, Nolte would reply, "Go Gators!"
"He was very outgoing and loved the University of Florida Gators football team," Kistler said.
Nolte was serving his 10th term as the property appraiser, Kistler said. Nolte's replacement could be appointed by Gov. Rick Scott and would serve Nolte's remaining two years of his term, authorities speculated.
Shock from the community
In a statement, former county commissioner Wesley Davis said he was shocked and saddened by the news of Nolte's passing. Davis said he worked with Nolte for many years.
"My sincerest sympathy goes out to David's family and friends, especially his wife Michele," Davis said in the statement. "God bless them and keep them in your prayers in this trying time."
Davis said Nolte served the community with dignity and dedication for more than 37 years and that his contributions will be missed.
"As a county commissioner, I worked with David for many years assisting him with budgets and requests from the Property Appraisers Office," Davis said. "I could always count on Nolte to be prepared with his information and frugal with taxpayers' dollars."
Davis said he and Nolte competed in the 2016 election for the property appraisers seat. Davis said he and Nolte had mutual respect for each other and that Nolte was a true gentleman.
The last Indian River County official to die in office was Florida House Rep. Stan Mayfield in September 2008, after being elected in the August Republican primary as Indian River County Tax Collector.
Community Involvement
Nolte made his mark in the county not only as a property appraiser, but also through other various organizations.
Nolte served as a board member for the Indian River County Salvation Army, the Rotary Club, former treasurer for the Republican Executive Committee of Indian River County and former chairman for the Indian River County Ducks Unlimited, Kistler said.
The Vero Beach resident was also the past director for the Humane Society of Vero Beach & Indian River County and the past president for the Kiwani's Club, Kistler said.
The former property appraiser earned the Member of the Year award in 1989 from the International Association of Assessing Officers.
Background
Nolte moved to Vero Beach in 1974 and began working as the county property appraiser in 1980, Kistler said. The father of three worked as a stockbroker and banker before becoming a property appraiser.
Nolte graduated from American University in Washington D.C. in 1966, Kistler said. The former property appraiser earned a Bachelors of Arts degree in government and public administration from the private university.
Nolte leaves behind his wife, Michele, two sons, Christian and David, and a daughter, Gretchen, Kistler said. Ages for the family members were not immediately available.