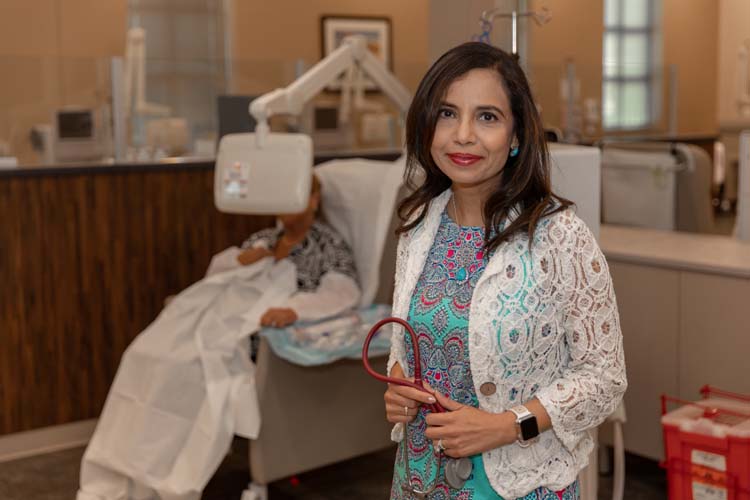 Medicine isn't always a numbers game. If it were we'd all probably be paying a lot more attention to end-stage renal disease or ESRD.
More than 31 million Americans suffer from renal (kidney) disease and, according to the American Kidney Fund, nine out of 10 people who are already in stage three of this five-stage disease don't even know they have it.
Worse, the University of California San Francisco says each year more than 650,000 people will find themselves in the fifth and final stage of renal disease and some 90,000 Americans will die from it.
So what, exactly, is ESRD?
In simple terms, it is kidney failure. Healthy kidneys filter around 120 to 150 quarts of blood each day but when the kidneys fail, waste builds up in the blood. If that waste is not removed it leads to coma and death.
Patients who have ESRD will need dialysis for the rest of their lives. Or a kidney transplant. And transplants are not easy to come by.
So, the vast majority of ESRD patients will require multiple sessions of dialysis a week to filter their blood and, in many cases, those treatments can often be impersonal and dehumanizing, or worse.
For years two large, nationwide dialysis providers – Fresenius Medical Care of North America and DaVita Kidney Care – have dominated the dialysis field here, but early this year, local nephrologist Dr. Saatiah Jaffry created an alternative at the Sebastian Dialysis Care Center.
Teaming up with American Renal Associates, Jaffry, along with clinic manager and registered nurse Hayley Beidleman and a hand-picked local staff, have been busily building what they feel is a more patient-centric approach to dialysis.
"American Renal," says Jaffry, "lets their physicians run their clinic the way they want to so I have a lot more latitude. They let me pick everything I wanted from the machines to the staffing. I have a lot of say over everything."
That includes a say about the importance of caregiver/patient relationships.
For example, Jaffry points out that patients at the mega-chain dialysis providers may never know which staff members will be working with them from visit to visit as they come in three or four times a week for three or four hours at a time.
At Sebastian Dialysis Care Center, on the other hand, a concerted effort is made to be sure each patient sees the same staff members every visit. Not only does that help build a rapport, it also makes it more likely the staff will notice any subtle or major changes in the patients' condition.
"The staff," Jaffry states firmly, "can make a big difference."
That said, the term "end stage" is every bit as gloomy as it sounds.
As the Mayo Clinic puts it, "with ESRD, you need dialysis or a kidney transplant to stay alive," and candidly, the odds are against getting a transplant.
The Kidney Foundation points out "more than 122,000 Americans are currently on the waiting list for a lifesaving kidney transplant," but adds that "fewer than 17,000 people receive one each year." Worse, getting a kidney transplant takes more than luck.
A successful match – meaning   blood types and levels of antibodies in both donor and recipient are compatible – requires extensive testing. The more co-morbidities a patient has, the more difficult it is to find a compatible donor.
If that's not enough of a challenge, kidney transplants are major surgeries which require a lifetime of pricey immunosuppressant medications to prevent rejection of the new organ. Unfortunately, those same immunosuppressants can seriously compromise a patient's ability to fight off even the mildest of infections.
Dialysis itself, meanwhile, is a treatment. It is not a cure.
As the University of California puts it, "after one year of treatment, even those on dialysis have a 20-25 percent mortality rate; which means one in four will still die."
Jaffry knows the long-term survival rates for those with ESRD aren't great. The Kidney Foundation puts the average life expectancy for dialysis patients at 5-10 years, but Jaffry quickly adds, "we want our patients to have dignity and comfort and some happiness in whatever life they have."
That, she concludes, "is priceless."
Dr. Saatiah Jaffry is board certified in nephrology. She can be reached at Sebastian Dialysis Care Center at 1807 U.S. 1 where the phone number is 772-581-1041 or at Coastal Kidney Care and Hypertension at 7965 Bay Street where the phone number is 772-918-8487.
She is affiliated with the Sebastian River Medical Center, Health First Holmes Regional Medical Center and Health First Palm Bay Hospital.