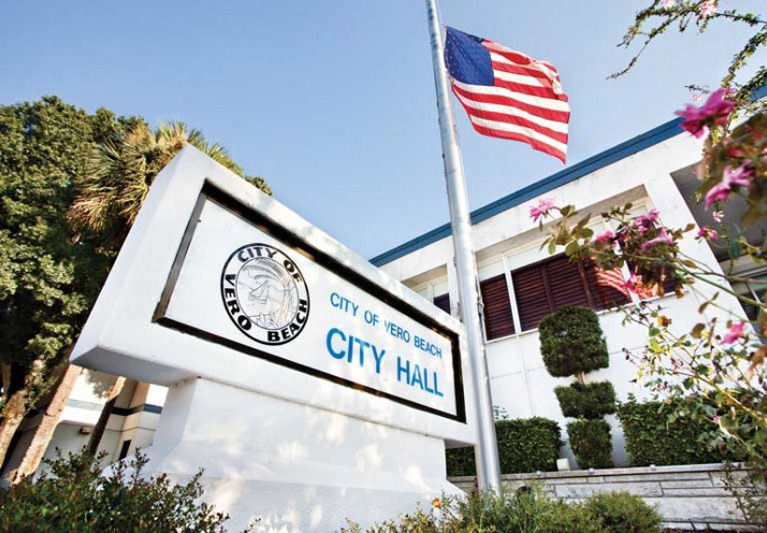 VERO BEACH – There was no ruling Wednesday afternoon in an emergency hearing about disqualified city council candidate Linda Hillman and her paperwork.
Hillman was removed from the ballot on Sept. 11 after city officials were alerted to an unsigned form in Hillman's candidate qualification packet. Hillman sued city officials, asking for rush status and for Judge Paul Kanarek to order the city to hold a special election, but instead he took the matter under advisement, saying he'll rule next week, or "definitely before the (Nov. 6) general election."
Tallahassee-based attorney Mark Herron argued that it was City Clerk Tammy Vock's responsibility to alert Hillman of anything incomplete in her packet before qualifying closed on Sept. 7. Vero's two Assistant City Attorneys Kira Honse and Stefanie Boscovoyne assert that Hillman alone bore the responsibility for making sure her qualifying packet was complete when she submitted it in July.
About 30 people, mostly Hillman supporters, gathered to watch the 1 p.m. hearing at the Indian River County Courthouse.
Early voting started Monday, and thousands of absentee ballots have already been mailed out.
If Kanarek grants Hillman her emergency injunction, Hillman may be required to post a $25,000 bond to cover Vero and the County's expenses for a special election should Hillman eventually be found to be disqualified.