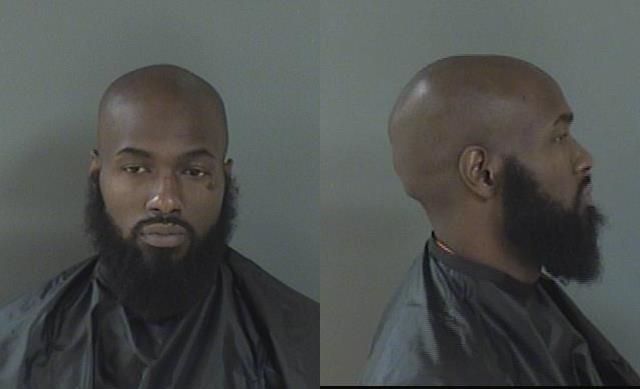 INDIAN RIVER COUNTY — A 37-year-old man suspected of punching a woman before threatening her with a firearm, was arrested last week, deputies said.
The woman told deputies the man – identified as Jason Alexander Brown – had two guns in his vehicle, reports show. She said Brown pushed her to the ground, pointed a .40 caliber Ruger at her and said, "I've got nothing to lose," authorities said.
The motive behind the attack was not available.
Deputies arrested Brown, of the 4800 block of 29th Avenue, on a variety of charges including aggravated assault with a deadly weapon, two counts of possession of a firearm by a convicted felon, improper exhibition of a weapon and battery. Brown was being held Tuesday at the Indian River County Jail on $67,000 bond.
Indian River County sheriff's deputies responded to reports of a disturbance about 8 p.m. Oct. 19 near 30th Avenue and 49th Street. A woman in a pink dress flagged down deputies.
The woman told deputies she was walking earlier along 29th Avenue and talking on the phone. A man she knew – identified as Brown – came up behind her and smacked the phone out of her hand, reports show.
Brown punched the woman, pulled a gun from his waistband and threatened her, authorities said. The woman told deputies she was in fear Brown would shoot her.
Brown chased the woman for a short distance, got in his Expedition and then fled the scene. Deputies located Brown's vehicle a short time later nearby.
Inside the sports utility vehicle, deputies found two loaded firearms – a .40 caliber Ruger and a .32 caliber pistol – reports show. Deputies also discovered more ammunition and magazines for the weapons inside a men's jacket.
Brown denied owning the weapons. Deputies later learned Brown had five felony convictions out of North Carolina.
Brown was arrested and taken to the county jail. Brown has an arraignment at 8:30 a.m. Nov. 28, court records show.