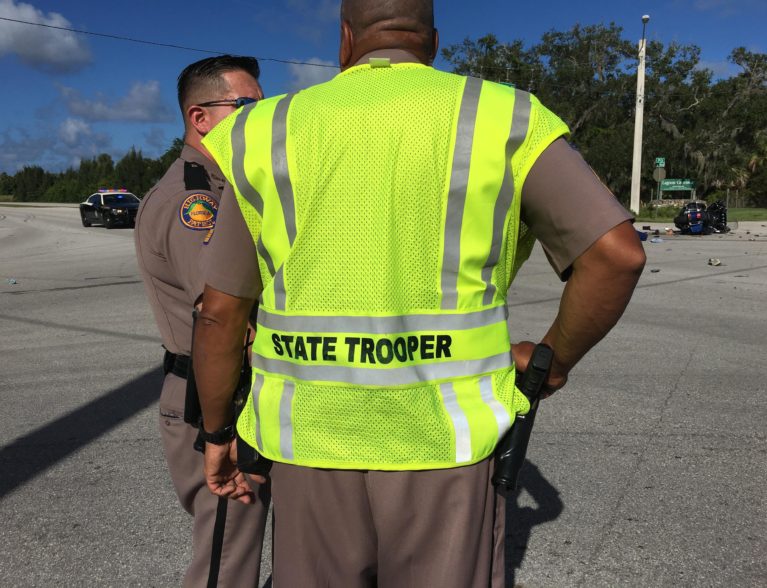 INDIAN RIVER COUNTY — Florida Highway Patrol officials identified a motorcyclist killed in a Tuesday two-vehicle crash as a 57-year-old Fort Pierce man.
Highway troopers identified the man as Jeffery Crawford.
Crawford was pronounced dead at the Indian River Medical Center, officials said. A woman who was driving a car also involved in the crash – identified as Destiny Stevens, 19, of Port St. Lucie – suffered minor injuries, troopers said.
The crash happened about 3 p.m. Tuesday at Indian River Boulevard and 8th Street, in front of the Lagoon Greenway trail.
Highway troopers said Stevens was traveling east on 8th Street in a green Chevy Cobalt. Crawford was traveling south on a Harley Davidson motorcycle along Indian River Boulevard approaching 8th Street.
Stevens pulled into the intersection in the pathway of the motorcycle. The motorcycle struck the left front of the Cobalt, jolting Crawford from the vehicle, reports show.
It is unknown if Crawford was wearing a helmet at the time of the crash.
Crawford was taken to the hospital, where doctors pronounced him dead. Troopers continue to investigate the crash.