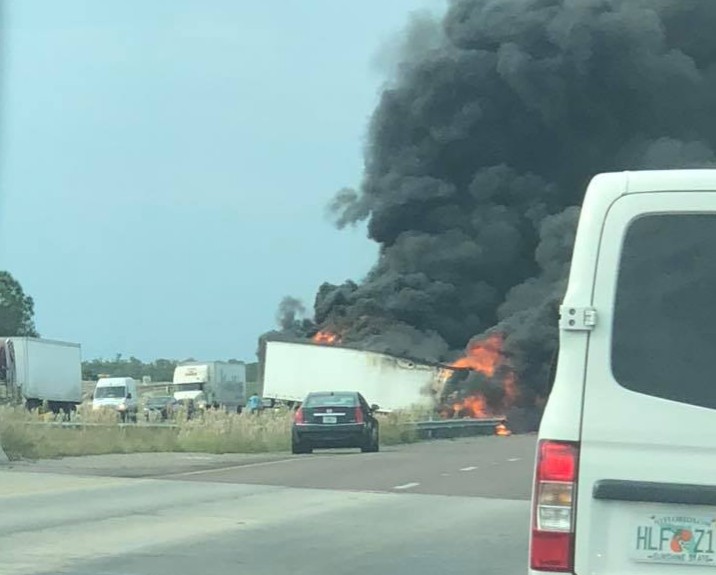 Photo contributed by Jessica Papczynski
Update: All lanes were reopen by Thursday morning.
Earlier story, originally published Wednesday, Oct. 10, 2018.
FELLSMERE — Motorists were in bumper-to-bumper traffic in Fellsmere late Wednesday after officials shut down southbound Interstate 95 because of a semi-trailer that caught fire in Brevard County.
The semi caught fire on the interstate sometime between 6 p.m. and 7 p.m. Wednesday, Fellsmere police Officer David Dozer said. Motorists saw black smoke billowing in the sky from the fully engulfed trailer.
Video provided by Jessica Papczynski. *Note for videos – Click the audio icon in the lower right hand corner for sound. 
Avoid 95 just north of Sebastian

Posted by Jessica Papczynski on Wednesday, October 10, 2018
Authorities diverted traffic from I-95 to Babcock Street, North Broadway Street and County Road 512 in Fellsmere, Dozer said. It's unknown when southbound I-95 will reopen.
Further details on the semi-trailer fire were not immediately available.