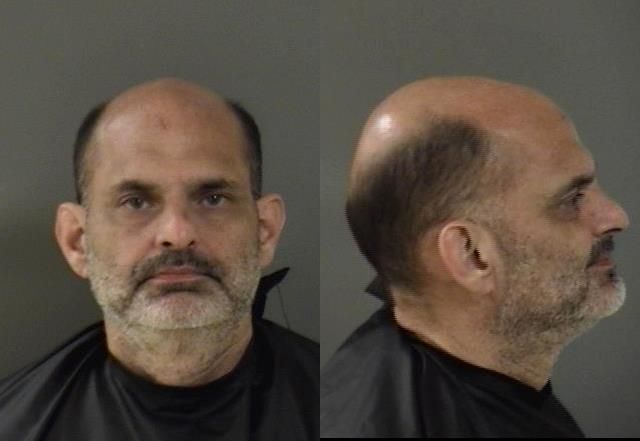 VERO BEACH — A 51-year-old man suspected of striking an Uber driver after the motorist declined his repeated sexual advances, was arrested Tuesday.
When police arrested the man, identified as James Capas, they found narcotics and drug paraphernalia – including six syringes and a glass bong – in the man's backpack, reports show.
Vero Beach police officers arrested Capas, of the 1100 block of 9th Square, on charges of battery, disorderly conduct, criminal mischief, possession of marijuana and possession of drug paraphernalia. Capas was released Wednesday from the Indian River County Jail on $9,000 bond.
Police responded to a disturbance about 8:30 p.m. Tuesday at the Howard Johnson Hotel, 1725 U.S. 1. The Uber driver told officers he picked up a client, identified as Capas, earlier on 15th Avenue.
During the car ride, Capas made unwanted verbal sexual advances toward the driver, reports show. The driver refused, which made Capas angry.
After arriving at the hotel, Capas, who was in the front passenger seat, began screaming at the driver and ripped the keys out of the ignition while it was running. Capas then jumped on top of the motorist and elbowed him in the face, reports show.
The driver put Capas in a choke hold until Capas agreed to leave. Police saw an estimated $350 in damages to the vehicle's dashboard, authorities said.
Officers spoke with Capas, who said the driver struck him. Capas, who authorities said smelled of alcohol, told police he drunk a few beers before the Uber driver picked him up.
Officers arrested Capas and took him to the county jail. Capas has an arraignment at 8:30 a.m. Oct. 30, court records show.