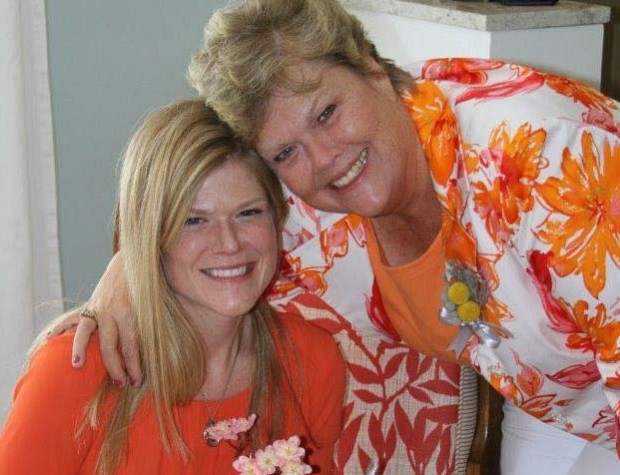 INDIAN RIVER COUNTY — A woman whose grandparents were one of the original pioneer families to settle in the Oslo area, was remembered Tuesday by family and friends for her work as an educator. Susan Roberson, 69, died last week when her sports utility vehicle crashed into a ditch.
The children of the retired Rosewood Elementary School teacher remembered their mother as a loving woman with a big smile, who was the "center of our universe."
"We're still in shock and heartbroken," said Roberson's adult children. "We're all banding together to get through this. We orbited around her. Anything good in us came from her."
Roberson's children gathered at a home Tuesday to remember the woman's legacy as a mother, grandmother and instructor. Roberson died Friday after her SUV collided with a tractor-trailer and crashed into a ditch at Oslo Road and Citrus Springs Boulevard.
Several people – including friends and former students – posted comments on Facebook with tributes to the teacher on Friday after learning of the crash. Roberson's co-worker, Kathy Johnson, described the woman as "a wonderful human being, teacher, loving mother and grandmother."
Roberson has four children – Megan Hall, 32, of Melbourne, Brian Roberson, 40, of Ocala, Mark Roberson, 44, of Port St. Lucie and Kaley Stone, 35, of Vero Beach. Roberson also has nine grandchildren.
"I'm a momma's boy. I miss my momma," Brian Roberson said. "Her grand kids were the apple of her eye."
Roberson lived in the Citrus Springs subdivision, off of Oslo Road.
"The amount of love this community has for her is overwhelming," said Roberson's son-in-law Robby Stone.
Roberson's funeral is scheduled from 2 p.m. to 4 p.m. Oct. 14 at First United Methodist Church in Vero Beach.
Community Involvement
Roberson, a Vero Beach native, was a teacher at Rosewood Magnet Elementary School from 1978 to 2012, her family members said. Roberson taught 3rd and 5th grades, special education and also instructed a learning disabilities class, her family and friends said.
Roberson spent the majority of her career at Rosewood, but also taught at Glendale Elementary. All her children, except for Megan, attended Rosewood.
Johnson said the woman had a "spirit of kindness and greatness." The co-worker described Roberson as a pillar of Rosewood.
"She was really a happy and upbeat teacher," Johnson said. "The students loved her."
Johnson said she lives not far from the crash site where Roberson was killed.
"I'm very sorry she was involved in the accident," said Johnson, 72. "I can't get over how horrible this was."
Johnson said she saw Roberson every day at Rosewood. Roberson even taught one of Johnson's sons.
Another co-worker, Deirdre Creech, said she met Roberson in 1984 at Rosewood. Creech, a 5th grade teacher at the elementary school, said Roberson was her best friend and an amazing teacher.
"When you met Susan, she was always up and laughing and smiling," said Creech, 59, of Vero Beach. "She had a gift for teaching. She found her niche working with kids who had difficulties in learning."
Roberson also attended First United Methodist Church in Vero Beach, where she was baptized, her family said. The woman had married her late husband, Harold "Hal" Roberson at the same church in the early '70s.
"She instilled faith in us," Brian Roberson said.
Roberson was also a member of the Indian River County Historical Society. The 69-year-old joined the planning committee for the local centennial events held to celebrate 100 years of history in Vero Beach.
Family history
Roberson is a descendant of the Helseth family, whose roots are in Norway, family members said. Her grandparents, Olaf and Johanne Helseth, moved from Norway to Minnesota in the late 1800s.
The family then relocated to an 160-acre property in 1896 in Oslo, south of Vero Beach, according to documents from the Indian River County library.
The Helseth's worked as pineapple farmers in the area. The Helseth's, along with other families, played a key role in settling the area, the family said.
"They worked the land, built their homes and paved the way for other people in the area," Brian Roberson said.
Roberson might be gone, but her legacy lives on through her impact on the community, her children and grandchildren.
"She loved us. She was the light of our world," her children said.
Services
Wake – Sat. Oct. 13, 4 p.m. to 6 p.m., Strunk Funeral Home
Funeral – Sunday Oct. 14, 2 p.m. to 4 p.m., First United Methodist Church in Vero Beach
Burial is private