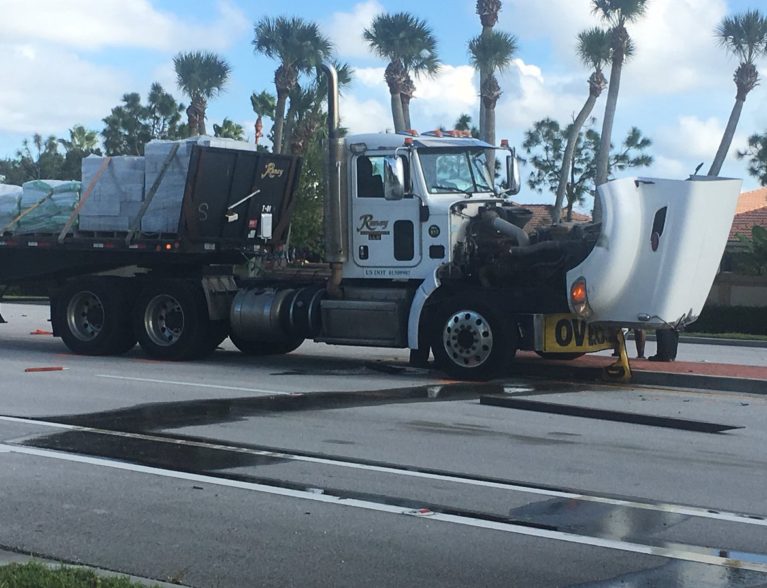 INDIAN RIVER COUNTY — The woman killed Friday in a crash on Oslo Road has been identified.
The woman was identified as 69-year-old Susan H. Roberson, of Vero Beach, the Florida Highway Patrol released Saturday evening.
Roberson died Friday afternoon after her 2012 Honda CR-V collided with a tractor-trailer on Oslo Road near Citrus Springs Boulevard. The Honda crashed into a nearby ditch.
The driver of the tractor-trailer, identified as Danny L. Penny, 48, of Orlando, was uninjured in the collision, according to FHP.
The woman was at a stop sign on Citrus Springs Boulevard in her SUV about 3:30 p.m. Friday when she made a left turn into the path of the tractor-trailer, which was traveling westbound on Oslo Road, said fire rescue spokesman Cory Richter and FHP Cpl. Matthew Gallagher.
The tractor-trailer T-boned the SUV, causing the Honda CR-V to crash into a ditch, Gallagher said. Roberson was pronounced dead at the scene.
*Note for videos – Click the audio icon in the lower right hand corner for sound. 
A bumper from the SUV, mangled pieces of debris and shattered glass could be seen in the roadway. A medical examiner's office van arrived to the crash site about 5:30 p.m. Friday to remove the woman's body.
A witness who lives at the Citrus Springs subdivision said he heard a loud boom and ran outside. The witness – who refused to be identified – declined to give further comment.
Photos by Nick Samuel
Article first reported Sept. 28