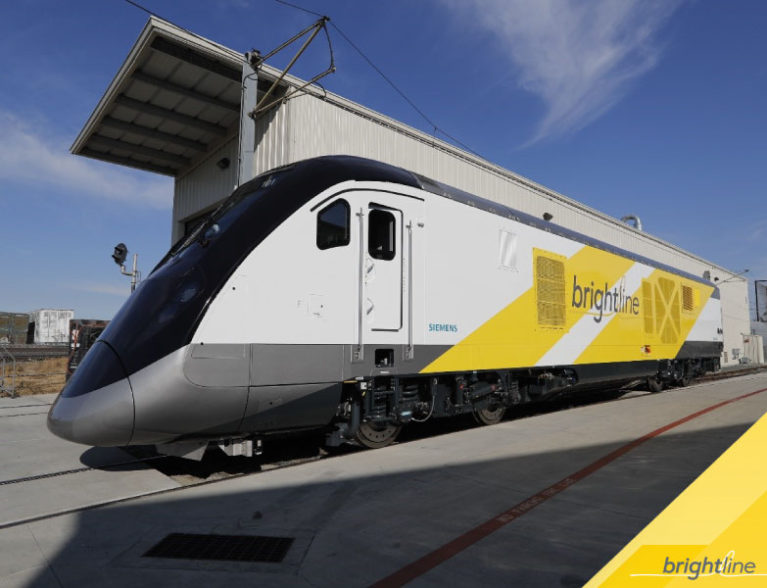 Brightline will not be building a station on City of Sebastian property according to city officials, and not just because residents and officials overwhelmingly oppose the train, believing it will harm the town's quality of life – slowing traffic, increasing noise and endangering lives by interfering with emergency vehicles traveling from west of the city's three crossings, where most of the population lives, to Sebastian River Medical Center on the east side of the tracks.
A station won't be built in the quaint riverside town first and foremost because there is no place to build one.
Last month, Sebastian City Manager Paul Carlisle received a copy of a communication from Brightline – the controversial high-speed passenger rail service slated to run through Indian River County – that included two pages of criteria for a suitable station location and projected benefits thereof.
"There's no place to put it, no available city property that fits the criteria," Carlisle says.
When Brightline parent company All Aboard Florida first announced its proposed sleek and speedy passenger train between Miami and Orlando four years ago, there were no plans for any stops on the Treasure Coast and every town and county in the region opposed the service, marshalling all available political influence and filing multiple lawsuits to try – unsuccessfully so far – to stop it.
Sebastian Vice-Mayor Linda Kinchen didn't want the train in the first place, doesn't like the idea of a station in Sebastian, and agrees with Carlisle that there "isn't any place to locate a station that could fulfill Brightline requirements."
According to Brightline, the property "must have adjacent developable parcels and properties" and existing land use must "support residential, hotel and business development."
"I'm not interested, said City Councilman Ed Dodd, adding that Sebastian doesn't have 1,000 linear feet for the station platform or acreage for a vertical development venture, an apartment complex and businesses at the station.
"The county and city have done a good job stopping vertical development for years," Dodd said. "We can live without it.
"Even if we were all for it, there's still no room – no way, shape or form. There's already a station [planned] in Cocoa with easy access. That's close enough."
Carlisle said a private landowner in the city could submit a station proposal if they have an appropriate piece of property and are interested in the project.