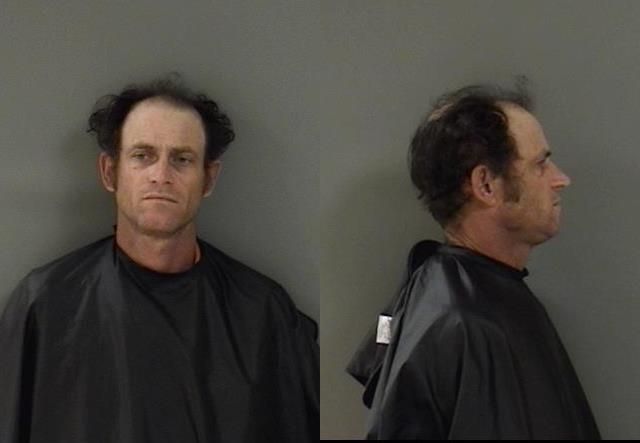 SEBASTIAN — A 43-year-old man suspected of beating a woman he knew after he thought she went looking through his phone, was arrested Monday on two warrants, police said.
The man – identified as Travis Paullee Burton – was watching a movie with the woman at a RV home before he punched her multiple times, reports show. Burton then pushed the woman out of the home, pulled out a pocket knife and followed her to a residence.
Sebastian police arrested Burton, of the 700 block of Clearmont Street, on charges of aggravated assault with a deadly weapon and battery. Burton was being held Tuesday at the Indian River County Jail on $15,000 bond.
The incident unfolded as Sebastian officers responded to reports of a disturbance about 9 p.m. Sunday at the RV home near Burton's residence. Police then spoke with the woman.
The woman said when Burton fell asleep, she took his phone from the bed and plugged it in using a charger, located across the room. Burton woke up, became angry the woman had his phone and accused her of snooping through it, reports show.
Burton then began to assault the woman, authorities said. Burton pushed the woman out of the RV and threw her purse in the bushes.
When the woman began to call 911 as she walked from the residence, Burton grabbed the phone from her hands. The woman told officers she was in fear for her safety when Burton pulled out the pocket knife, reports show.
Police later found Burton, arrested him and took him to the county jail. Burton has an arraignment at 8:30 a.m. Oct. 31, court records show.